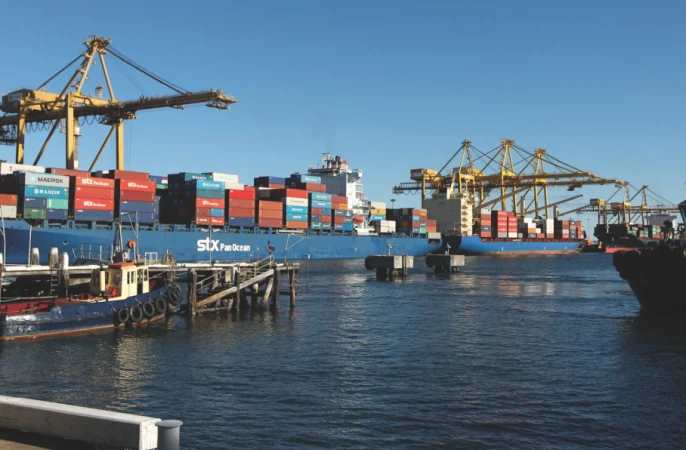 For some business owners, their vision may have always involved creating a global empire. For others, they may never have even thought anyone outside their hometown would purchase their products. However, no matter where you started or however humble the beginning, there has never been a better time to start expanding your business overseas and increasing your potential market than now.
To help you do it right from the get-go, read on for four tips when starting to ship internationally from Australia.

1. Understand rules and regulations concerning exports.
Compared to other parts of the world, Australia doesn't have too many rules and regulations concerning its exports; however, that doesn't mean that you don't need to take the time to understand them fully. For starters, before customs authorities can clear your products, you will have to provide an export declaration which can be completed online through the Integrated Cargo System (ICS) – Australia's online platform for customs declarations.
Additionally, to make an export declaration, you will be required to present either an Australian business number (ABN) or a customs client identifier (CCID) number. That being said, it isn't a simple process which is why it is highly recommended that you work with logistics specialists who already have plenty of knowledge with this kind of paperwork.
2. Check your products against Australia's list of restrictions.
Just like every other country in the world, the Australian government places restrictions on particular products and materials, and it is your obligation to ensure that your products meet the applicable provisions under Australian law and can, therefore, be exported.
Due to the efficient and effective regulation of their exports, Australia is considered one of the world's best countries for reliable exports.
When looking to export goods out of Australia, if you aren't sure whether your products are subject to export restrictions, then you should certainly speak with your transportation company as they should be happy to assist you in complying with the relevant rules and regulations.
The best shipping companies in Australia understand how crucial it is to get your paperwork right from the beginning and to know what you can and can't be moving in and out of the country.
3. Research potential trade routes.
Before you start shipping internationally out of Australia, you may find it helpful to do a little bit of research into potential trade routes and methods of transportation so that you know what already exists and the transit times they entail.
Generally, whether you are shipping to Indonesia (one of the fastest routes) or somewhere further, ocean freight is going to be the least expensive but also the slowest form of transportation. The most popular ocean freight routes include Brisbane to Yokohama (Japan), Melbourne to Qingdao (China), Brisbane to Ningbo (China), Brisbane to Shanghai (China), and Sydney to Cartagena (Colombia).
Alternatively, for more time-sensitive packages, air travel is a quicker but more expensive option. When it comes to air travel, the most popular routes include Sydney to Auckland ( New Zealand), Melbourne to Auckland ( New Zealand), Melbourne to Singapore, Sydney to Singapore, and Brisbane to Christchurch (New Zealand).
The shortest air freight routes from Australia are to New Zealand, while the longest tend to be to the USA (for example, it takes 17 hours for a shipment to travel from Sydney, Australia to Houston, USA).
4. Work with an online shipping platform.
There is no denying that the easiest way to stay on top of all your shipments and ensure that you are complying with the rules and regulations surrounding them is by working with an online shipping platform. After all, these are professionals with years of knowledge and expertise that you can benefit from when choosing from among all of the options.
In fact, by working with an online shipping platform when considering expanding to overseas markets, you can be assured that you are choosing the best strategy for your personal and business needs.
Does your business currently ship internationally? Or is it something you are considering?
If you have been doing it for a while, what tips and tricks would you share with those who are about to embark on this type of expansion?
AUTHOR BIO
Toby Edwards is the CEO of Shipa Freight and is based in Dubai. Shipa Freight is a new online platform powered by Agility that makes it easy to get air and ocean freight quotes, book, pay and track shipments online. Shipa Freight empowers small and medium-size businesses, taking the complexity out of International Freight Forwarding, making it easy to manage legal, regulatory and compliance issues, and offering convenient ways to pay to move their goods.