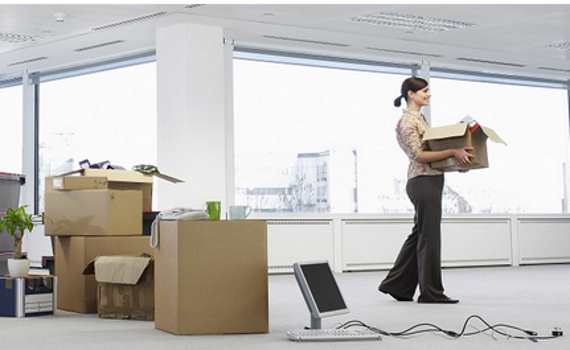 Planning to relocate to a new office? Here's a brief step-by-step guide on everything from finding your new premises to handling the move smoothly.
Identify your needs
Most companies move office when their needs change. It's important that you accommodate these needs, as well as maintaining some of the perks that your previous office may have had. A few needs that are worth considering before you start looking for your new office include:
· Enough space
· Good affordability
· Good location (low crime rate/suitable access for employees and clients)
· Convenient parking
· Suitable amenities such as a bathroom, kitchen and enough electrical sockets
· Good condition
· A comfortable working environment (low noise levels, good lighting etc.)
Set a budget
Next, you need to consider how much you're willing to spend on both monthly expenses and the move itself. Hiring a financial advisor could be worthwhile for getting to grips with all the costs. In some cases relocating may allow you to up your revenue, in turn allowing you to afford somewhere out of your current budget - however you should be certain about these future profit projections.
Get your employees involved
Your employees deserve to have a part in the process of choosing your new office. A new office location could affect their commute, plus there could be individual needs to cater to such as disabilities. Getting them involved will also motivate them to care more about the future of your company.
You should also get your employees involved in the move itself. Many hands make light work - they could help when it comes to packing and notifying necessary people.
Settle on a move-in date
Once you've established the office you want to move into, negotiate a move-in date with the property owner. You'll usually be able to plan this several months ahead giving you enough time to sort out the move. Having a clear date is important as you may need to temporarily shut down your business on that date – employees, clients and suppliers will need to know about this.
Start preparing for the move early
It's worth packing several weeks/months in advance. This allows you to do it in small stages so that you can keep working and don't have to dedicate an entire day to packing. Vital machinery should be left until last – start by packing up ornamental items and tools that you're unlikely to need in the next couple weeks.
Take the chance to declutter
Moving office is a great chance to get rid of all the clutter in your workplace. This is another reason why it's worth starting the packing process early – it gives you a chance to thoroughly sift through your items and decide which ones you want to keep, throw away, donate, recycle or sell. There are rubbish removal companies as found at this site that can take your unwanted possessions away. This could be more convenient than taking your waste to a dump.
Notify all the right people in advance
Key people will need to be informed early of your office move. Obviously, your employees should be the first to know. After this, you should inform your suppliers – especially those that may deliver items to your address. Your bank, bill providers and lenders will also need to know of your change of address. As for clients, you may also need to email them in advance.
Organise renovations
There may be renovations that you want to make to your new office. These may need to be arranged in advance before you move in. There are office interior design companies such as this one that you can hire to handle your renovations.
Hire moving professionals when needed
Whilst you can get your employees to help move items to save money, be wary that certain machinery and equipment could be heavy to carry and may be better in the hands of a professional moving company. Certain machinery and equipment may even need to be shut down and disassembled in a safe manner, which may require hiring specialist professionals.
Hire professionals to revert and deep clean your old office
Owners of commercial leases often allow companies to make decorative changes to an office, so long as these changes are undone at the end of the lease. This may include paint schemes or adding signage. Check your contract and consider hiring contractors to repaint and remove signage is necessary.
The office will also need to be deep cleaned. Hiring professional cleaners is the best way to do this - if you already had a regular office cleaning company, it's possible you may be able to pay this company to do a deep clean of your premises. Determine whether specialist equipment is needed such as carpet cleaning machinery.
Change your address on all marketing platforms
Once you've moved, you'll need to change your address on all marketing platforms. This may include editing the address on your website and social media pages, as well as creating new print marketing such as flyers and business cards. Get rid of any old flyers and business cards that contain your old address.