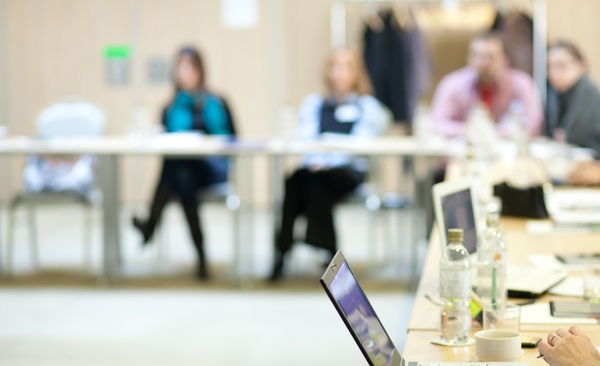 In the world of business, it is safe to say that there always seems to be some new and exciting innovation breaking free. Everyone knows that good business inspires and innovates. After all, the entire point of any company is to draw the attention of consumers and engage with them in a way that makes them value one's business. At the heart of that goal, the driving force is always marketing (and in this day and age, more often than not – if not always – it is digital marketing that thrives at the core of business exposure and reach). Marketing is the way that prospective and existing consumers can feel connected to the business' brand message, and it is also the lifeblood that creates an ongoing and visible marker between creative direction and potential.
Approaching marketing prospects with a vision in mind

Today, businesses use digital marketing to increase exposure and global reach, henceforth broadening their chances of attracting more consumers into their midst. Not unlike the best businesses having the strongest visions in mind, having a capable and strong handle on the vision you have for your business' marketing efforts, often means the difference between success and failure. There is nothing more off-putting than watching or reading a marketing campaign that feels disjointed and haphazard. So, always approach marketing efforts with a vision in mind, and ensure along the way that the vision is honoured and kept within reach.
Bringing in professionals when your own knowledge falls short

Some people go into business having a strong background and overall handle on advertising and marketing prospects and strategies, which is great. And many other individuals do not have the slightest inclination how advertising and marketing work in the grand scheme of business. This is entirely okay. Part of mastering the business world is understanding when your own knowledge falls short, and doing the necessary work to excel in those areas as well as the ones you are achingly familiar with. Hiring a professional digital marketing agency to help work out the marketing strategy to carry one's concept across to prospective consumers and the world itself can be – and often does prove to be – the perfect bridging approach.
Modern businesses taking digital marketing to new heights

These days, digital marketing is at the forefront of modern business' growth and global reach strategies. And it should be, too. Digital marketing is the modern iteration of traditional marketing concepts, the next evolutionary step for the business facet. Today, digital marketing efforts are becoming bolder, better, faster, stronger. Businesses use digital marketing to widen the net, to broaden the horizon, and to deepen the hold, not only on consumers, but on their respective industries themselves. Digital marketing efforts encompass written, visual, and even sensory-driven motions, and each of these motions drive their own foundations for engagement and representation across the board. It seems that, every other day, new heights are being reached thanks to rapid and widespread digital marketing – and this is just the beginning.