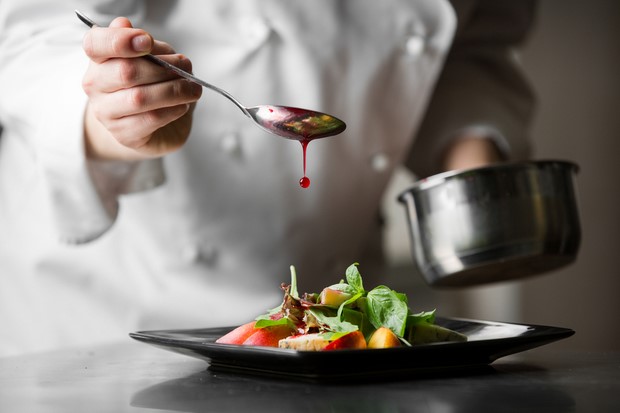 Deciding to open your own small restaurant is no small task, it's a big deal! This can be an exciting time in your life but also a difficult one, because opening any sort of business definitely costs money. When it comes to opening a restaurant the overhead costs at the beginning are insanely huge.
Try to review your finances, and if necessary, refinance your assets and obtain better rates so that you are able to come up with a budget that you can allocate to your marketing plan.

You have to pay for a space to work with, probably have to pay for appliances and all sorts of other things that restaurants need. Things like:

* Tables and chairs
* Silverware
* Dishes
* Cleaning supplies
* Food
* Employees
Once you've put all your time and energy into these important things you may have even less money than you planned for marketing. The thing is, good marketing can make or break a small business. Marketing can seriously made a difference when it comes to success, especially with restaurants.
Here are three of the best low budget marketing ideas for small restaurant businesses, especially if you're just starting out.
Utilize Social Media


The internet is an amazing tool for those who know how to use it, so be one of those people. Seriously, even if you're not big on Facebook or Instagram, be sure to learn about these types of sites because they are free and can really make a difference.
Have you ever seen the Wendy's and Burger King wars on Twitter? They're hysterical and relate to their audience, and it's a great way to bring attention to their businesses. You don't need to have a snarky flame war to get attention though. Just by posting your specials on Instagram and Facebook and tagging them locally you'll get a lot of attention.
It can be easy to go viral if you work hard enough as well, so don't be shy about posting about funny or feel good stories that may happen. Be open, honest, and friendly with your followers and see where that takes you.

Set Up Online
This one goes hand in hand with using social media to your benefit, but it's different. Instead of reaching out and being personable with followers, you want to make your business easy to find and learn about online. Building a website with an up-to-date menu and photos of the food can really make a difference when it comes to someone choosing to eat at your establishment.
Also be sure to set up your business on Google Place as many map apps use those businesses to connect people who are looking for food while traveling. If you have an established presence and rating you are way more likely to receive outside traffic than other businesses. You see, convenience is key.
The easier it is for people to learn about your restaurant when they are hungry then the most likely they are to stop by. They can see right away for themselves that you are serving good food and care enough about your business to make yourself accessible. Believe that making yourself a convenient stop can do plenty for you.
Be Active in Your Local Community
The best thing a small restaurant business has going for them is their local community. This means learning how to be involved with the city and its events. People love supporting small businesses and they love seeing that support being reciprocated. Especially when it comes to families, you'll get more notice if you're active in your community.
This can be as simple as donating a few pizzas to a school event, or raising money for a local charity or person who needs it. Try and be present at any art festivals, maybe have a booth with snacks. Do events for holidays or raffles and promote online.
Even connecting with other local businesses can build you a following. It doesn't have to be cut and dry either, you don't have to partner with restaurants. Maybe there is a local tattoo shop that you know participates in plenty of events or drives, try connecting with them and you'll end up standing out even more and learn how they do it.
That's It!


Having a small restaurant business can be lucrative, but it doesn't always start that way, so having a small budget is quite normal. With this essential low budget marketing ideas you can't go wrong, and you're giving yourself the best chance to stand out and get noticed by your community.
Good luck on your growing success!