When you're looking to move house there are so many things to think about - it can be a bit of a nightmare if we're all honest - can't it?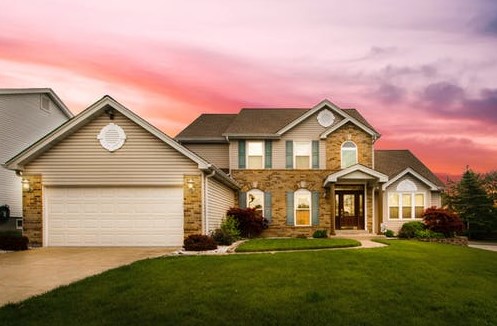 But it doesn't have to be - not if you think a bit outside the box…
Instead of just concentrating on existing properties on the market, for example - why not consider having your next house built for you? That's not to suggest you get anyone to throw down a few bricks and some mortar - we're talking, of course, about house and land packages.
What is a house and land package?
A 'house and land package' is a deal that includes both a new home and the land it's built on. So you'd select a block of land and then pick from a number of standard or customised home designs. Or a developer might offer land with a particular home attached to it - and sell them as one complete package.
One benefit of buying your new home this way is that you can be sure to get a property that suits your needs. It can also help you plan your finances with confidence, with low maintenance costs and no major repair expenses.
Choosing, not losing, the right plot
This is the key consideration we want to focus on here - and it involves several important considerations. Firstly, the site, do you have a preferred location - and where are developers offering land for sale in your area?
And once you know where your base will be, which plot will you choose? That depends on the types of houses being offered on each.
You'll also need to think about things like which direction you want it to face - and how that will work best for your lifestyle, and preferences.
Do you like to sit outside when you come home from work, for example - make sure you choose well in terms of the sun's direction. Will you grow vegetables or flowers in your garden, or do you need the light to be right for your remote home office?
Would you prefer a corner plot where you could feel nice and secluded;, how busy will the road be - and what is the access like ?
There are so many aspects to choosing a house plot.
.
What questions do you need to ask?
Check with the developer which types of houses are available where - and maybe walk around another development to get a feel of what would work. Some offer access to VR equipment, these days - so you can see exactly what your finished house could look like!
Make sure you're clear about any customisable options - and check with the developer what 'extras' might be included. These can be anything from fencing, driveways, landscaping, garaging, or carpets - so it's worth it.
We think house and land packages are a great option - particularly if you've ever considered self build. And,if you get the location right, to meet all your requirements, you'll find somewhere perfect - without losing the plot!