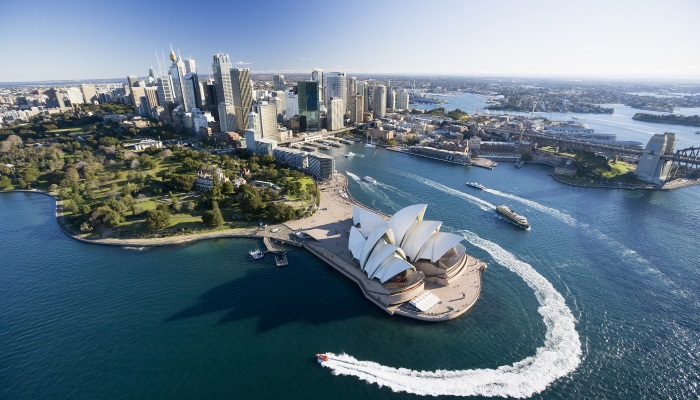 Maybe most part of the people that attend the Sydney Kingsford Smith International Airport doesn't know that the most important and busiest hub of the entire Oceanian Continent (46th in the world) is owned by a private company. Therefore, being a fully-fledged private asset, it works differently from a state-owned (partially or totally) airport. This means that, though it provides its passengers with the same services and facilities than the other international hubs, some things are slightly different, in either positive or negative ways. Among the positive benefits, we might enumerate the service of long term parking in Sydney airport, which is considered one of the most efficient parking facilities system in the Southern Emisphere. On the other hand, the departures and arrivals schedule in the Australian hub is often focused on relatively few destinations, the most requested and typical ones. But now it seems that many things are about to change.
It has recently been reported that the Sydney Airport management has planned to enhance the airport's departures schedule, including destinations that, so far, haven't been considered or are characterized by a severe underservice. Currently marginalized cities like Kathmandu, Mumbai, Colombo, Dhaka, Bengaluru, Las Vegas, Hyderabad, São Paulo, Seattle, Chennai, Busan, Ahmedabad, Shenyang, Phnom Penh, Tel Aviv, Istanbul, Tianjin, Calgary, Buenos Aires, Cape Town, Lahore and Koh Samui will be included (or, if already present in the airport's schedule, enhanced in terms of departures frequency), so that more and more passengers will be able to attend the Australian hub.
This ambitious and yet concrete plan poses a series of apical questions. One of them is: how to link all the new passengers coming from the above mentioned locations to all the destinations near the Sydney airport? And again: how to enhance the current Sydney Airport parking service, in such a way that all the new attendants could be properly served by this kind of facility?
Parking at Sydney Airport has never been a problematic issue, so far, also thanks to some efficient online services like Parkos, that allow drivers to find a parking space in advance, avoiding the anxiety to look for a spot only once that they are on-site. But in the future things will be probably changing. So it's possible that, alongside the routes enhancement, the hub's management will think about a parking system's strengthening.
The main problem, in that sense, is that reinforcing the parking availability in Sydney Airport is not as simple as it could seem from an exterior point of view. Buying new land plots surrounding the airport area doesn't seem to be on the airport management's plans. So, it' more likely that the administrators of this crucial sector will find a way to optimize the current availability. To sum up, the issue of airport parking in Sydney is going to become a diriment factor in the perspective of a proper airport's grow, and it must necessarily go hand in hand with the air traffic's increase. In this sense, the synergy with online parking reservation providers like Parkos may turn out to be a trump card.