Brisbane 17 July 2013. Significant cuts to red tape by the Newman Government's Resources Cabinet Committee have made it easier to invest in Queensland's resources.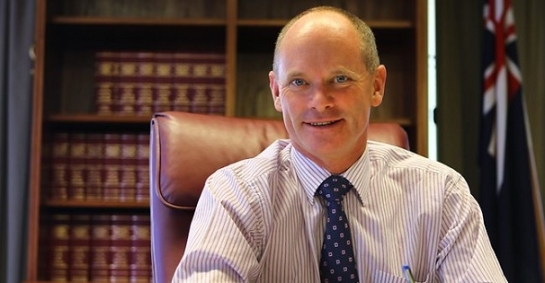 Deputy Premier and Minister for State Development, Infrastructure and Planning Jeff Seeney said the Committee had listened to resource groups and local government to cut red-tape for major resource projects to proceed in the state.

"This is a great outcome for Queensland which considers itself a resources leader," Mr Seeney said.

"The committee is focused on working to reduce the onerous red-tape burden on resource companies and our new approach to developments will make it easier to invest in the state's resources.

"That means more jobs for Queenslanders."

Mr Seeney said the changes would streamline the environmental impact statement (EIS) process, which all large resource projects need to complete before being given the 'go-ahead', while balancing environmental needs.

"As part of the changes, the Coordinator-General and Department of Environment and Heritage Protection formulated new risk-based, generic terms of reference for EIS processes conducted under the State Development and Public Works Organisation Act 1971.

"The terms of reference have been cut from 100 pages to 25 pages of requirements.

"This huge reduction has been achieved by highlighting the critical matters the proponent should allocate the greatest study effort to in an EIS and by removing overly prescriptive and duplicate requirements."

Mr Seeney said a framework titled Managing the Impacts of Major Projects in Resource Communities, outlined a package of initiatives that would help local government, communities and industry work together to manage the impacts of resource development on regional communities.

He said new social impact assessment guidelines would bring together proponents, state and local governments and communities to better manage impacts.

"The overall approach is less prescriptive, and all about delivering better results," he said.

"The objectives of the social impact reforms are twofold - to streamline processes so companies have greater certainty as well as time and cost savings, and so resources communities get better 'on the ground' outcomes.

"This includes clear roles for state and local government working closely with resource companies and removing Social Impact Management Plans (SIMPs) as a requirement.

"The reforms will also deliver better outcomes for resource communities through a government case management role with industry, state and local government and Local Area Infrastructure Programs (LAIPs) to prioritise community infrastructure investment."

Mr Seeney said while the paperwork had been reduced, the environmental standards governing resource development had not changed – the same checks and balances would be in place to protect our environment.

"This is all about ensuring that the key impacts of projects are thoroughly addressed and mitigation measures are effective and delivering an appropriate outcome."

Mr Seeney said he appreciated the formal input into the process from groups including the Queensland Resources Council (QRC), Australian Petroleum Production and Exploration Association (APPEA), Association of Mining Exploration Companies (AMEC), Local Government Association of Queensland and mayors of resource communities.