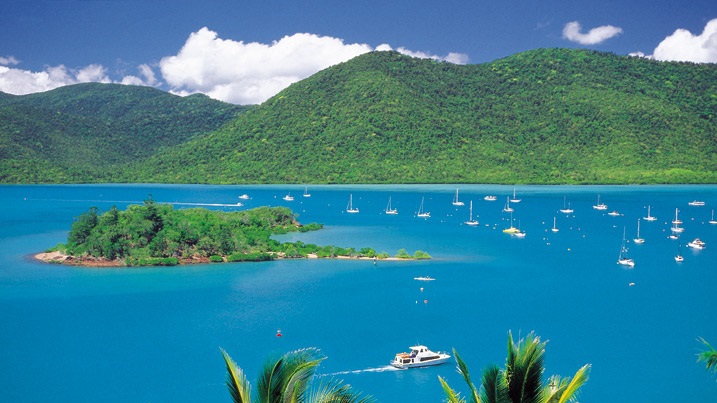 Brisbane 10 December 2014. Real estate markets in regional Queensland are gearing up for growth in the wake of a strengthening property market in the Southeast, according to the Real Estate Institute of Queensland (REIQ).
The REIQ Queensland Market Monitor (QMM) for the September Quarter 2014 shows the state's key regional centres are beginning to reap the benefits of growing buyer confidence heading into 2015.
REIQ CEO Antonia Mercorella said along with Cairns, the Southeast continued to be Queensland's star real estate performer.
"House sales activity across Southeast Queensland continued to improve over the September quarter, with preliminary figures revealing a five per cent rise across Greater Brisbane," she said.
"The Gold and Sunshine Coast house markets also recorded solid growth, with sales increases of seven and three per cent respectively.
"In Toowoomba, the median house price rose one per cent on the back of four per cent sales growth for the quarter."
Ms Mercorella said the Cairns real estate market had a strong September quarter, with sales volumes for both houses and units increasing by more than 30 per cent.
"Cairns also recorded the greatest improvement in average vendor discounting outside the Southeast and it's fair to say the local real estate market has really hits its straps heading into 2015," she said.
"Listing numbers have also begun to improve in many regional centres, a sign that vendors are becoming increasingly confident about current selling conditions.
"Average days on market and average vendor discounting have improved markedly in most regional centres, with a number of markets returning to double digit sales growth.
"Townsville's house market has bounced back after a lacklustre June quarter, with sales volumes over the September quarter up 27 per cent and at their highest level so far this decade.
"There was strong house sales growth in Bundaberg (19 per cent), Mackay (14 per cent) and Gladstone (11 per cent) and a solid rise of six per cent in Rockhampton.
"While sales activity on the Fraser Coast remained relatively stable over the quarter, the region posted the second greatest improvement in days on market."
The September Quarter QMM also reveals unit and townhouse markets across the Southeast and many other parts of the state continue to improve.
"Preliminary unit and townhouse sales were up 11 per cent in the Greater Brisbane region, on the back of strong results in the Logan and Ipswich regions," Ms Mercorella said.
"Meanwhile, strong unit sales in Cairns in the sub-$250,000 price bracket contributed to a drop in the median unit price.
"Toowoomba also continues to record strong sales activity, with volumes up 21 per cent on the June quarter and the median sale price posting a healthy 2.5 per cent increase over the same period.
"With activity typically lagging the house market by at least one quarter in most regions, the unit markets across most major centres are enjoying improving overall market conditions.
"Properties are selling quicker and average vendor discounting is coming down in the Southeast, along with the likes of Cairns and the Fraser Coast.
"Toowoomba, Rockhampton and Townsville have likewise seen improvements in their on the market statistics over the year to September."
Ms Mercorella said the REIQ's latest Residential Rental Survey, conducted at the end of September, found vacancy levels remain relatively steady across most parts of the state.
"Only four of the 16 major regions recorded a significant change in vacancy levels," she said.
"Outside Queensland's resource centres, rental conditions remain tight across all other major regional centres. The Sunshine Coast again posted the State's tightest vacancy rate of one per cent at the end of September.
"Latest figures from the RTA also point to some movements in median weekly rents. This is in line with trends showing varying demand and supply levels across the state.
"Median rents in Gladstone and Mackay continue to ease, while continued tight conditions seen in many other parts of the state are yet to convert to any significant increases in median weekly rents.
"The total number of new bonds lodged across Queensland was up over the September quarter. Local agents in many regions report this period is a popular time of year for people to move, most notably for work or school reasons prior to the Christmas-New Year period."
To receive your copy of the latest Queensland market Monitor, visit
www.reiq.com/research