While The Lord of the Rings movies may have made the natural beauty of New Zealand more widely known around the world, locals and really astute international travelers have long known about the amazing sights that Australia's neighbor has to offer. The South Island in particular has a wide array of different places to visit, and if you have the time to do it right, there is no denying all the advantages that a good campervan hire brings to the table whether you are traveling solo or with a group of your best mates for an unforgettable holiday.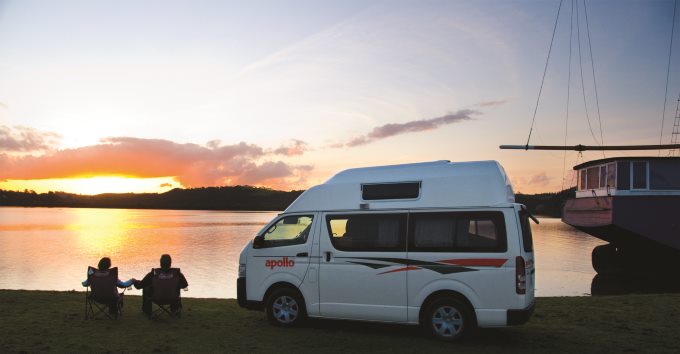 Why a Campervan?
Several factors make a campervan a great choice. One obvious benefit is that a campervan offers the main conveniences of a recreational vehicle (RV) but in a condensed space that is far easier to drive than those larger behemoths. Drivers who feel confident with a large van but not with an RV get a nice compromise with a campervan.
Outdoor enthusiasts who want to still camp outside will be able to pack a tent and head outside while travelers who want to stretch out in the back also have that option, as well.

Popular Places of Interest
The southern island is beautiful and there are many different sites worth visiting. While planning your next holiday, make sure to look at possibly visiting some of these popular attractions and including them on any long term travel routes.
The Otago Central Rail Trail is a great example. Pull up, take a parking spot, and experience a top notch trail while staying active and seeing the amazing countryside in that area. These hiking and biking trails are a perfect natural fit-in to any camping or nature related road trip with your campervan.
Abel Tasman National Park is the natural destination for any road trip that involves going from Picton to Motueka. This is one of many beautiful national parks that can be found throughout New Zealand, and is just a short hop, skip, and a jump from the town of Motueka. Golden Bay isn't that far away and can easily be attached to your itinerary while there.
Aoraki / Mount Cook, Milford Sound, & Fox Glacier are just some of the other amazing places you can visit, and those are just naturally beautiful places – they don't even include the city!
Experience Your Own Trip
Long distance hikers have an abbreviation HYOH, which stands for "Hike your own hike," and with a little adjustment the idea behind this way of thinking is perfect for road trips, as well. What's right for one group of fellows is not going to necessarily make the ideal outing for another group of travelers. Plan a road trip that is going to be fun and interesting for you and your mates.
Different groups of people are going to hold very different ideas of what an ideal road trip looks like. Do some planning, look at everything that the southern island offers and decide your route (you can't do it all), and enjoy your holiday!