Without a doubt, New Zealand is one of the world's most beautiful countries. There are so many amazing natural destinations to visit that it is worth it to take a trip in a campervan hire in order to see them all.
One of our favorite places to road trip to in New Zealand is Sutherland Falls. Sutherland Falls is one of the most incredible waterfalls that you will ever be able to see in your lifetime. Steep and majestic, the view is amazing and the mountains surrounding Sutherland Falls add to the breathtaking sights that you will be sure to admire.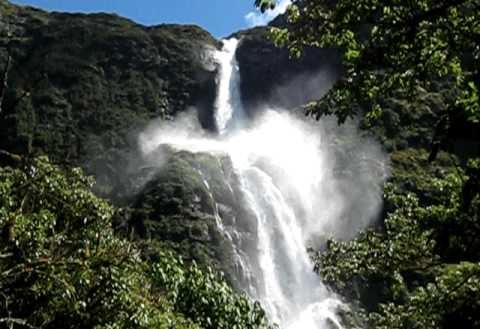 Sutherland Falls is located near the Fiordland National Park and at 580 metres, they are considered to be some of the tallest falls in the world. For anyone who likes hiking, a visit to the Sutherland Falls will be a fantastic option for you. For those who are hoping to bring their campervan to get a good view, this won't be possible.

By Air or By Foot
There are different options for you to see the Sutherland Falls in all of their glory. One of these is by foot. This isn't the easiest trek either, as it takes more than a couple of days to reach the falls from where you can park your Apollo campervan, but is definitely a beautiful way to get to see Sutherland Falls and the views are not disappointing.
If you are not much of a hiker or don't cherish the thought of walking for days, there are also flight services that you can hire that will provide you with incredible views from above that are worth seeing.

The Experience

If you choose to take the hiking experience that goes through the Milford Track, be aware that if you want to have a guide on your trip, you should book it in advance. This experience is definitely worth it, as you will be able to see a number of other scenic views of mountains and waterfalls along the way. It's a beautiful location and we are sure it will be an experience that you won't soon forget.
While it isn't the most challenging of hikes that you could go on when it comes to multiple day hiking, it definitely requires planning and preparation before the hike and we suggest that you take some time to get to know what the conditions, weather, and area will be like during your visit if you plan to hike without the help of an experienced guide.
If you choose to see Sutherland Falls by air, be sure to bring your camera. This is definitely the more relaxing way to see the falls. Depending on the service you hire, you may even get to have a break atop the mountains overlooking Lake Quill, where you can take pictures, have a picnic, and simply admire the beauty that surrounds you. You can expect to see the Sutherland Falls, the Tutoko Glacier, Glaciers Galore, and many other wonders while on one of these amazing air tours.
In our opinion, whether by air or by foot, a visit to New Zealand isn't complete without a visit to Sutherland Falls.