BUSINESS TRAVEL INDUSTRY TOLD TO WAKE UP TO THE SHARING ECONOMY AS AIRBNB ANNOUNCED FOR BUSINESS TRAVEL SHOW CONFERENCE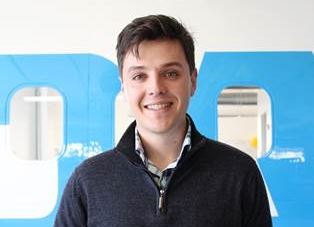 New venue and dates: 25-26 February, 2015, Olympia Grand, London: www.businesstravelshow.com
18 December 2014: Airbnb's Marc McCabe will speak at the Business Travel Show next February in a panel session that calls on the corporate travel industry to wake up to the sharing economy.
The company, which is also exhibiting at the Business Travel Show for the first time, is at the forefront of the peer-to-peer service industry and began actively chasing the business travel market earlier this year. McCabe will take part in the debate alongside Ajay Thakkar from NH Hotels, Isabel Montesdeoca of Concur Technologies and BCD Travel's Claudia Unger.
"The sharing economy is one of the hottest business debates of the year and ccompanies like Airbnb have attracted massive publicity following their success in the leisure market," commented Business Travel Show event director David Chapple.
"Now they are going after business travellers, it's critical that buyers stand up and take note. This panel session will debate, for example, whether corporate travel buyers should allow companies like Airbnb into their travel programme, whether they are going to end up costing more or less than conventional travel suppliers and whether there are risks which could compromise duty of care. It's an absolute must-attend session."
Other highlights of the 60-session strong conference programme include:
Travel Management 2.0 in Action masterclass led by Google's travel manager Darragh Ormsby
Have We Moved from Managing Suppliers to Managing Travellers? panel session, which looks at the shift in focus from supplier management to traveller management (and therefore from a procurement-dominated outlook to an HR-dominated outlook)
NDC – how will it affect my travel programme? panel session investigating how this new way of selling airline tickets (soon to be launched by IATA) will impact business travel and the way airlines will work with their customers. In the annual Business Travel Show buyer survey, 63 per cent of buyers said they still felt too ill informed to decide if they are pro NDC.
Post-Merger Travel Programme Integration masterclass, which – led by Oerlikon's head of global travel Jafles Pacheco – will answer how travel managers can successfully bring together two, often very different, travel programmes after a merger or acquisition.
The 2015 conference programme also includes a number of corporate client speakers who are not travel managers but do have expert knowledge on issues of relevance to managers. For example, Jens Greiner, head of security, Schott, will lead a masterclass about his company's travel risk management strategy, and Peter Connor, from Citrix, will talk about legal topics relevant to corporate travel, such as legislation on bribery and data privacy.
The Business Travel Show is Europe's leading dedicated exhibition and conference for travel managers and buyers, taking place 25-26 February 2015 at Olympia Grand, London. More than 250 suppliers will exhibit and over 6,500 industry professionals will attend. Registration is open now at www.businesstravelshow.com.
About the Business Travel Show:
The Business Travel Show, held annually in London for 20 years, is Europe's largest specialised exhibition and conference bringing together 6,500 European travel professionals. This long established and reputable event provides business travel buyers and managers with the suppliers, knowledge and contacts to help create and develop successful travel programmes.
It is the major event in Europe where travel buyers and managers can evaluate thousands of products and services from over 250 global travel brands to innovative start-up companies covering air, accommodation, travel management and expenses to traveller services, technology and duty of care.
Running alongside the exhibition is Europe's largest conference programme designed to meet knowledge requirements of beginners through to experienced travel buyers. Independently produced and supported by 100 expert speakers, the 60+ topical sessions cover the full spectrum of travel management facilitating peer to peer learning and debate to enable buyers to understand how to buy and manage travel better.
The Business Travel Show provides the opportunity to meet with 6,500 professionals from across the European business travel community. From peer-to-peer and supplier networking sessions to informal social events, the event allows attendees to build new relationships and to share knowledge and best practice.