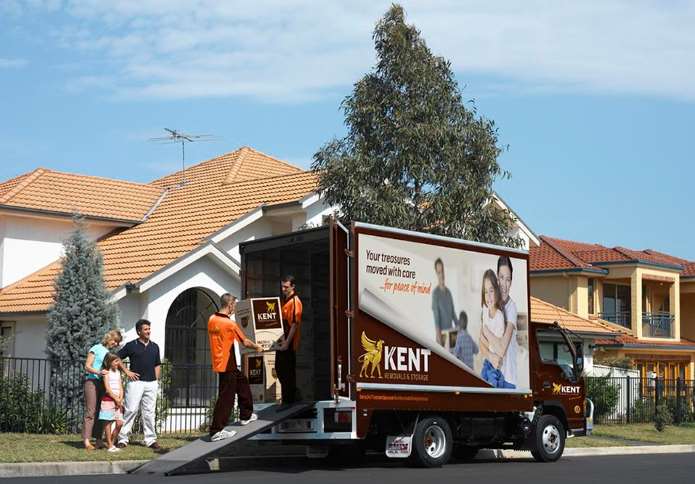 Over the past 70 years, while moving over a million happy Australians, Kent Removals & Storage has come across every imaginable problem likely to crop up when moving house.
Kent has noted all the tips and tricks of the moving trade and compiled the
ultimate moving house checklist
. Moving house is never an easy thing to do, but it can be highly organised and relatively stress-free if this moving house checklist is followed as closely as possible.
General Moving Tips
Whether you're
moving house locally
around the corner, interstate or overseas there are some general moving tips that are a must follow:
*
If you don't use it, lose it. Use the opportunity of moving house to get rid of all that hoarded clutter.
*
Keep in mind that your possessions take up a lot of space, perhaps even more than is available at your new home. So make sure you give yourself enough time to sort, discard and pack—packing will nearly always take longer than you expect.
Moving House: 2 Months Out
Starting two months out buys you the time that you'll need if things go wrong. Unforeseeable obstacles will come up during most moves and that is extra stressful when you're already time poor. So here are a few tips for getting organised early:
*
Research and book your removalist
*
Organise your vehicle relocation and pet relocation early
*
Start spring cleaning, and organise either a skip or a garage sale
*
If you're
moving interstate
or overseas, do some research into your new home if you haven't already.
Moving House: 1 Month Out
*
Make sure you have everything booked in for your specific moving dates, including leave from work if necessary
*
Prioritise what's precious. During the hustle and bustle of a move you can easily forget which boxes are fragile. Take the time to pack and label your important, fragile belongings carefully
*
Notify the relevant bodies (such as banks, the tax office, and council) of your change of address.
Moving House: 2 Weeks Out
*
Redirect your mail
*
If you have a cleaner or gardener at your old property, notify them of your move
*
Organise a babysitter for moving day
*
Notify your utility providers of your disconnection and reconnection requirements
*
Measure your new home so you're sure which furniture will actually fit.
Moving House: 1 Week Out
* A day or two before settlement, organise a final inspection of your new home to make sure everything is up to standard
* Confirm all details with your removalist: dates, times, expectations
* Finish packing
* Drain petrol and oil from tools and equipment
* Eat up all the food still in your fridge and freezer.
Moving House: The Day Before
*
Be ready with clear instructions if you are expecting packers to arrive
*
Assemble a survival kit with some water, food, medications and first aid kit for emergencies on moving day
*
Pack bags with toiletries and amenities that you can't go a few days without, and keep them on-hand for easy access
*
Clean the fridge and defrost the freezer
*
Charge your phones and make sure important numbers are handy.
Moving Day
*
Give removalists the grand tour of your home and provide clear instructions
*
Make sure access and exit points are clear
*
Leave the garage remote behind at your old home
*
Carry expensive or important items (like jewellery and passports) yourself
*
Return your old house keys
*
Check for items left behind by past owners
*
Make sure your new house and garden is safe for pets and animals.