Everybody has a different idea of what their dream bedroom would be. Don't just go to sleep to dream of that perfect bedroom; it's actually quite easy to make it into a reality! Whether you're after the most comfortable room in the house, the reading nook for your adventures or a guestroom your visitors will envy, there are more ways to fix it up then you can count sheep at night.
Step Back Into Your Comfort Zone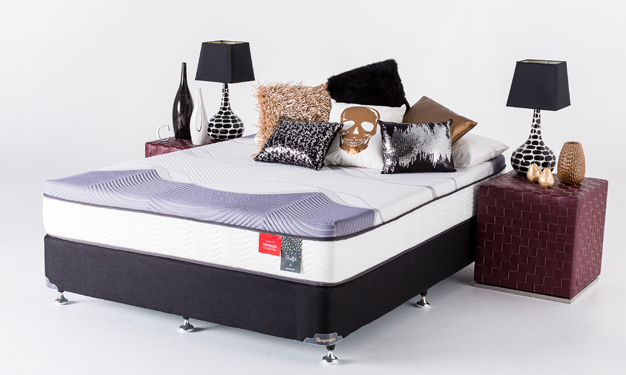 It seems obvious but it's surprising how many people forget to take care of the most important thing in a bedroom – the bed! If you're not comfortable in your bed, you're not going to enjoy the room. That's why a good night's sleep starts with the mattress you rest upon. Whether you're after the chiropractic treatment, or something soft and luxurious, places like Sleepy's have a diverse range of mattresses to meet different comfort needs.
What's Your Angle?
A number of elements come into play, but sometimes it's all about changing the angle. Have a window and like to wake up naturally? Change it up so you're facing the window when you wake. The natural sunlight works as an alarm clock and an eco-friendly lighting system. If you don't have a window but have some space to work with try rearranging furniture. You'd be surprised how much space you uncover when you turn everything on its head, or in this case simply 90 degrees.
Little Schemers
Whether you have toddlers, teenagers, or adults who seem like big kids, a colour scheme can create a great theme. We're not talking pink for girls, blue for boys – that'll put anyone to sleep. Look at the space you have to work with and think about what adventure could unfold. A blue palette creates a nautical notion for those who want to be in the ocean. Pastel greens and dark emeralds make for a fresh setting while vibrant reds with a magenta throw or mauve cushion here and there can make a dynamic room stand out. The naked eye can see countless different colours, so why go for the default white?
Less Can Be More
Negative space is a positive – especially when it comes to the makeover. It might not be that your bedroom is missing something. It has too much. Too much junk, too much clutter, too many patterns conflicting with each other. There are plenty books about de-cluttering your home. If you have just the right amount of space and the confidence that you can successfully cleanse a room, perhaps a minimal direction is the way to go.
When it comes to your bedroom, you need a space that is both comfortable and functional. Simply having it look good without incorporating practical aspects could well end in sleepless nights. Making a few easy changes can literally help you wake up on the right side of the bed every morning. So what are you waiting for? Let us know how you gave your bedroom a quick makeover!