Hosting a webinar isn't easy, however it is worthwhile. For many marketers webinars can be a great tactic that offers plenty of reward and benefit.
Webinars can be a fantastic boost to aid lead gen efforts, create interest around you or brand and position you as a thought leader.
As we've implied webinars do require plenty of work and planning. From attaining interesting speakers, to creating an audience, to delivery – there's some stress involved. Fortunately for you we've included a list of great tips and tricks that can assist you in your webinar planning and help you in putting out a great webinar.
Image: Storyports.com
If you build it……
They mightn't come. No matter how good your webinar is, people aren't just going to happen upon it. As the old adage goes, if a webinar is broadcast on the web and there's nobody around – does it make a noise? Well, the answer is no!
So, beforehand, tweet, write blog posts about and really get a buzz around your webinar. Get some thought leaders on board to promote it and if you have guest speakers, encourage them to promote it too.
It's all about Slides
People need visual stimulation when looking at a screen, so create some great slides that provide plenty of colour, information and that are nicely laid out. Images add life to a slide and create interest from attendees.
Add Some Sparkle
There are plenty of tools to make your webinar that bit more exciting – here are some we think are well worth a look:
Energy Matters
Boring webinars are awful and we can tell you now there are plenty about. Make your webinar as energetic and lively as is possible and if you have a few people, try and encourage heated, lively debate. It will help keep people tuned in and eager to hear more.
Where
Hosting a webinar in a busy location is only going end in disaster. Find a nice quiet place where there will be no interruptions to host it. Ideally, a place where there is nobody else but you or your team working on the webinar.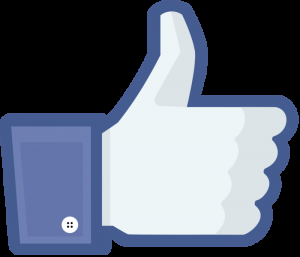 Image: Myonlinemarketer.co.uk
Social Media
Twitter is great for webinars and ideally you need to create hashtags to ensure all tweets and Google+ comments are easy to find. It also helps create a community around the webinar and allows audience members to easily interact with one and other. It's also a great way for hosts to follow up on questions asked during the session and to follow them up. In fact, some of these hashtag queries often have legs and can be used for another webinar session.
It's also worthwhile adding the speakers hashtags into your webinar too as it allows them to follow up and answer questions posed specifically to them.
Moderate
If you look at a panel show on TV, there is always a presenter or a moderator to keep things on track. If you're doing a webinar, make sure someone is wielding a list of questions, so if problems arise you can move on and stay focused.
Wired for Sound
One of the biggest mistakes that webinar hosts make before they start a webinar is that they don't do their checks. Ideally, you want to arrive and set up an hour before the webinar. This ensures that a lot of the little issues that come to the fore because of slight oversights don't.
Some of the most common problems in webinars are caused by the same, simple things. So, for example a laptop going dead or the microphone is having some issues. Organising your webinar an hour in advance makes certain these silly little issues don't become problematic ones.
Ideally, you should have a ten minute pre-webinar mock run to ensure that there are no technical issues or glitches.
Choose a Time
Depending on your business, you may need to choose a good time for people around the world. Perhaps 9am EST is a good time for you to host a webinar; however it won't be for a lot of other people. Ideally, host your webinar at a time that works for your global audience, not your smaller local one.
Afterwards
Most webinar software allows you to easily record your webinar. This article from Tech Smith shows you how to record webinars from Google Hangouts or Skype. Alternatively, premium webinar services such as ClickWebinar offer one button solutions for meeting recording. Recording and posting the webinar can be a great way to make more of it.
Posting your webinar online and promoting it allows those who didn't get to see it the first time to view it. You can add it to your blog, YouTube and wherever else and make it part of your content strategy.
Webinars are a great way to get the right sort of attention and these tips should ensure that you're able to host a great webinar, not just an okay one.