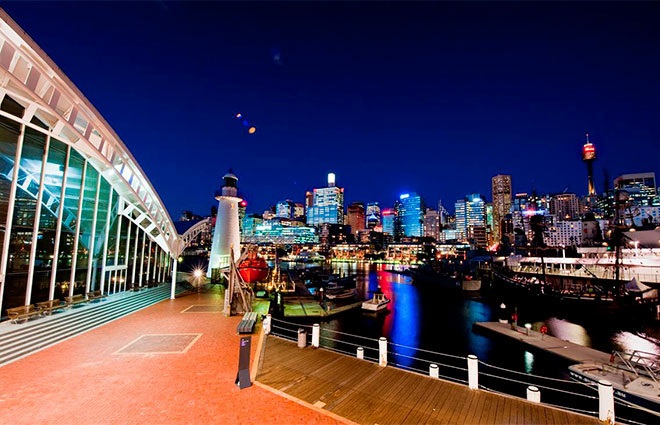 Sydney 2 May 2015. Investors are attracted to properties in New South Wales and Victorian areas with the majority of buyers showing interest towards these two states, led by Parramatta according to realestate.com.au's Investor Hotspotsi.
These are the ten most searched for Australian suburbs found through the search tool and map function on realestate.com.au/invest:
1. Parramatta (NSW)
2. Point Cook (VIC)
3. Carlton (VIC)
4. Blacktown (NSW)
5. Glen Waverley (VIC)
6. Penrith (NSW)
7. Frankston (VIC)
8. Auburn (NSW)
9. Brunswick (VIC)
10. Liverpool (NSW)
During January to March this year, investors showed interest towards western areas of Sydney with Parramatta taking the top spot, followed by Blacktown, Penrith, Auburn and Liverpool. In Victoria, there was a mixture of inner city and outer suburbs attracting interest, with Point Cook claiming the second spot and inner city Carlton coming in third.
Nathan Sahyoun, Principal from LJ Hooker Parramatta says investors are looking towards New South Wales and Victoria on a national scale as these areas are the most developed and offers financially secure investment.
Mr Sahyoun adds that from a national perspective, New South Wales is leading the charge in the economy, education and employment sectors of Australia.
"With the New South Wales Government investing in Sydney's west, it's no surprise investors are interested in these areas. The increasing living opportunities as well as a growing arts and culture hub is truly cementing long term capital growth in the area. With a second airport planned for Sydney's west, I suspect investors will continue to flock to Parramatta for many years," said Mr Sahyoun.
Mr Sahyoun says Parramatta and other western suburbs Blacktown, Penrith, Auburn and Liverpool are growth areas in Sydney. He describes these areas as having established infrastructure already in place and plenty of new development opportunities with large vacant land available.
Paul Wolff, Director from Porter Davis Melbourne explains that location is the big draw card attracting investors to areas in Victoria.
"Driving from Point Cook to Melbourne CBD only takes about half an hour which is really short compared to other investment areas including Werribee and Hoppers Crossing. The proximity to the city is not only attracting investors, but also foreign and second and third home buyers," said Mr Wolff.
The other Victorian areas attracting attention from investors - Carlton, Glen Waverley, Frankston and Brunswick - all have established infrastructure as well as easy access to the city.
Head of Developer Sales at REA Group, Toby Balazs, said that realestate.com.au's Investor Hotspots demonstrate which areas investors have their eyes on and which also have possible growth potential.
"realestate.com.au's Investor Hotspots shows interested property seekers where the demand is for investment property. Knowing where these areas are can give sellers confidence once they put their property on the market as it highlights that there will be a high number of investors searching for property in their suburb," said Mr Balazs.
"If you're thinking about investing, our dedicated Invest site provides valuable information on annual growth and incoming cash flow on all Australian suburbs. You can also search through our maps function which allows you to click on a suburb of interest to find out its median price and rent including rental yield and demand," continued Mr Balazs.
Methodology:
realestate.com.au reaches its findings by taking the number of searches a suburb receives on realestate.com.au/invest through the search tool and map function. Capital cities in each state are excluded from the results.
About realestate.com.au: realestate.com.au is the leading website in Australia for residential property, attracting more than 3 million visitors every month. realestate.com.au is owned and operated by ASX listed REA Group Ltd ABN 54 068 349 066. Source: Nielsen Online Ratings, Domestic Audience, November 2014 – January 2015.
Source -
realestate.com.au's Investor Hotspots