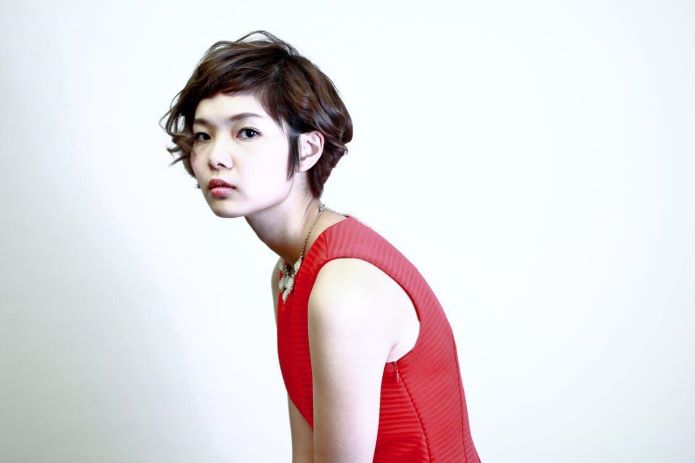 It's about time to dispel the myth that pixie cuts limit versatility in your image. In 2018, women with short hairstyles are stepping up and showing us that you don't need long, flowing locks to feel feminine and fabulous.

A pixie haircut is a contemporary, fierce choice for women of any age. Whether your hair is thick or thin, platinum blonde or glossy black, this is the style you can rock with confidence.

Refresh your image and keep those ends in check this season with cool short hairstyles for women. Worried that short hair is hard to take care of? Fear not! These styles are easy to manage and are sure to turn heads. Simply browse the in-vogue looks to pick the best one for your face shape - and attitude.
The Short, Shaggy & Edgy Pixie Cut
If you're a tomboy at heart with delicate features, or you just like to break the rules and mess things up, go for a choppy crop. You'll be rewarded with a style that's ready to go with minimal daily upkeep.

This ultra modern look gets its texture from multi-layered lengths - a little long on the top, with short, tapered sides and even a razor to the bottom. This look adds volume and sass, and looks amazing with highlights or funky-coloured hair.

Feeling brave? Follow in Katy Perry's footsteps and shave one of the sides!
The Long, Smooth Pixie Cut
Perfect for those that are looking to make their transition into a new short hairstyle, ease yourself in with a longer pixie cut. Adorned by celebrities like Scarlett Johansson, the pixie gets a sophisticated upgrade here.

This elegant version even works well for thin hair types. Ask your hairdresser to keep the fronts long to add dimensions to your locks.

The best part about it - simply use texture paste when you want to ruffle up your hair, or smooth down when you're feeling sleek.
The Pixie for Wavy-Haired Beauties
Those with naturally wavy or curly hair are often hesitant to make the chop, with the belief that unruly waves around the face will be unflattering or overpowering. Your hairdresser can work with you to get the right parting and length for your curl pattern and face shape.

Boho-glam gets a dramatic makeover this year, so short hairstyles for women are accessible to just about everyone. Wondering how to style and maintain a pixie cut this daring? Brush upwards and keep the sides sleek or tapered for that perfect balance.

Drew Barrymore nailed it in the 90's, and you can nail it now!