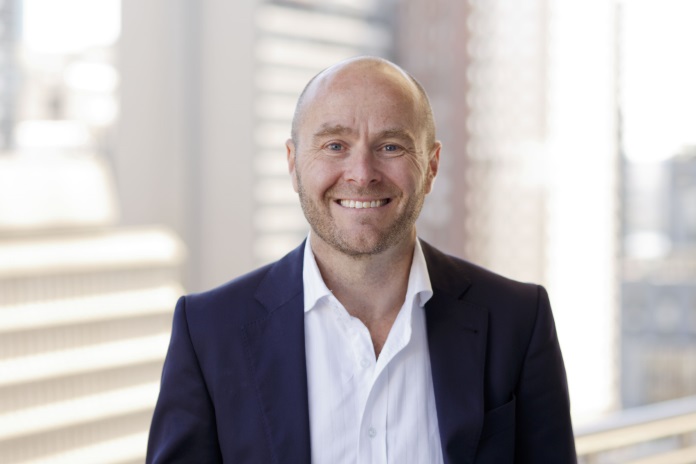 AUSTRALIAN PROPERTY TECH KILLING THE REAL ESTATE AGENT

New research shows 60 per cent of workspace operators in Australia have adopted forms of technology that make real estate transactions cheaper, faster and simpler than using a commercial broker.

Sydney, 23 January 2019: Significant adoption of big data, artificial intelligence (AI), cloud computing and automation technologies in the flexible workspace industry is helping tenants save 30 per cent of the cost of their workspace rental and secure leases 17 per cent faster.
A new cloud-based technology called Abacus, developed in Australia by workspace marketplace Office Hub, combines elements of AI and automation to allow tenants to bid and negotiate rental agreements with workspace operators. Using Abacus, tenants achieve an average discount of almost a third more than they do without the technology.
Other technologies are reducing the length of the transaction process, which now stands at 19 days compared to 23 days six months ago.
Virtual assistants are intelligently answering search queries with machine learning,

advanced software matches tenants with suitable workspaces using web data extraction and analysis.

Some prop tech developments, including Abacus, enable operators to provide personalised rental proposals faster than ever before – it now takes just 8 minutes on average for a tenant to receive tailored pricing and rental quotes from multiple workspaces, a process that previously took days or even weeks.
The flexible workspace sector is advancing fast due to the provision of technology in both the transactional process and the physical coworking offices people can rent.
Coworking Fast Facts
In contrast, slow uptake of prop tech is damaging the success of real estate agents. Although they have ranked among Australia's three least trustworthy professions since 1975, more recent research shows that it is the lack of openness and transparency that puts people off. These are two key areas that many prop tech developments aim to improve, but only a minority of commercial real estate executives recognise disruptive technologies as having the potential for major industry change.
As working styles evolve towards more flexible solutions, the movement away from commercial offices – and real estate agents – is set to continue. In 2018, only 26 per cent of startups worked from a commercial office, compared to 71 per cent that utilised flexible workspaces. And they plan to make use of the flexibility on offer, with 24 per cent of startups planning to move in the next 12 months compared to only 4 per cent who intend to renew a lease.
"It's no surprise that both established businesses and startups are moving away from the commercial industry," says Grant Philipp, CEO & Founder at Office Hub. "The efficiency, transparency and cost-effectiveness of technologies that help you find flexible space make far more sense than employing a real estate agent and securing a commercial lease. Flexi operators have the advantage over real estate agents in that they can combine search technologies and in-house technologies to attract and retain tenants."
"Commercial agents who don't adopt new innovations, and the sector as a whole if they don't adopt on a large scale, will be wiped out."
Regus, WeWork, Servcorp and Hub Australia are some of the big names in coworking set to adopt Office Hub's Abacus as it gains momentum as one of the country's most notable prop tech developments ever.
"We are excited to say that Australia is the first country IWG trials Office Hub's new platform Abacus," says Damien Sheehan, Country Head of Australia and New Zealand at IWG, the holding group for Regus and Spaces. "The transparency and simplicity for our clients to review their workspace options is a real game changer."
Abacus is a free tool available to every tenant and workspace operator working with Office Hub to find or lease office space.
Promotional video for Abacus:
https://ww2.office-hub.com.au/e/548422/watch-/4dwzv/148073657?h=7P-Nem-MfcUEemgsDcQoWNr5URByrm_l_kxFUEIp0ZMv=klNmXy4bXng&t=1s
Recent research on the flexible workspace industry in Australia:
There 384 managed workspaces in Australia, a rise of 24 per cent from 2017 to 2018.*

49 per cent of workspace demand in Australia is in Sydney CBD and Melbourne CBD.*

64 per cent of workers in flexible workspaces are aged 25-44.*

Professional services, IT and digital are the key industries using flexible workspaces in 2018.*

70 per cent of workspace demand is for private offices over open plan desks.*

12.4 per cent of all employment in Australia will be associated with flexible workspaces by 2030.**

The total contribution of flexible workspace and remote working in Australia is set to be a total of $231 billion by 2030.**

Flexible working could save 5.9 million of tonnes of carbon emission per year.**

26 per cent of startups worked from a commercial office in 2018 while 71 per cent utilised flexible workspaces.

24 per cent of startups plan to move office accommodation in the next 12 months; 4 per cent intend to renew a lease.
The average monthly cost of single-person flexible workspaces in Australian cities:
Sydney - $677 (-5.45% on 2017)

Melbourne - $558 (-10.15%)

Brisbane $645 (-24.39%)

Perth - $596 (-12.48%)

Adelaide - $480 (-18.23%)

Canberra - $858 (+39.97%)

Hobart - $722 (-28.80%)*
*The Australian Coworking Market Report 2018, Office Hub.
**Development Economics report commissioned by Regus, 2018.
***Startup Muster Report 2018.
About Office Hub
Office Hub is Australia's No.1 coworking and shared office marketplace. It's a homegrown Aussie business with one simple goal: revolutionise the way people rent commercial space around the world. Specialising in flexible workspaces, Office Hub offers a free independent service to help people find the perfect home for their business, powered by next-generation technology and an award-winning team. In 2018, Office Hub launched in five Asian countries, helped 6,714 businesses find workspaces and assisted almost 1,000 workspace operators and private businesses in renting out office space.