Your employees are the backbone of your business. Without them, you wouldn't be able to get things done, and you certainly wouldn't be able to make those big decisions knowing that everything else was under control. Because of this, you should ensure that you reward them, particularly when they've handled something efficiently and properly, and things are looking good in the office. If you don't, who knows whether they're going to go and work somewhere else?
Here are 10 ways that you can reward your employees if you're a business owner.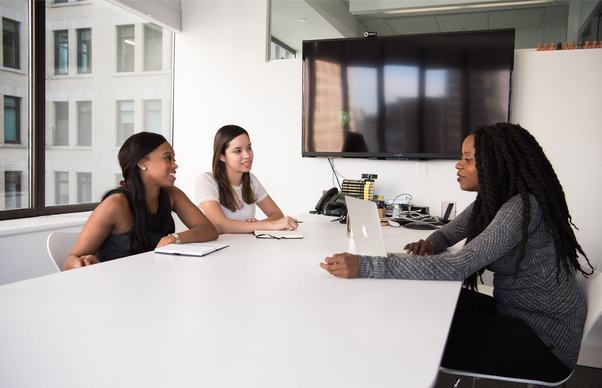 #1: Be vocal
Primarily, you should reward your employees by noticing what they have done, and being vocal about it. If you never tell your team that they're doing a good job, then they may simply think that they're getting it wrong. If you reassure them that they're doing great, and that you're really impressed, then it will make their hard work worthwhile, and you'll be able to build up stronger relationships with them, too.
#2: Organize team events
Sometimes, you've got to get the business credit card out, and take your team out to reward them for their hard work. Is there a restaurant nearby that you know they will love, or perhaps, you could take them bowling, or to another fun team-building activity. If you do, everybody has a chance to unwind (as well as feeling rewarded)! Be sure to take your team out when you can, as a way of showing your appreciation.
#3: Let them finish early
Let's be honest, when your employees have worked exceptionally hard all week, letting them go home an hour or two earlier isn't going to do you much damage, but it's going to be really important to them. Every so often, let them leave early to go and enjoy their weekends, as this is something that they won't forget. You don't have to do this too regularly, of course, but you'll know when it's appropriate.
#4: Give them extra benefits
Of course, there are a lot of things that you can do for your employees, and they don't always involve rewarding them in their work life. You can also give them additional benefits, such as extras health insurance, or rewards cards, so that they can go to the movies or to see plays. Whatever it is that you think would benefit your employees the most, try to ensure that you give them something on top of their wages.
#5: Think about a raise
Again, giving your employees Red Bull and team meals is a great idea, but it's one that doesn't make much of a material difference to their lives. People come to work, and do what they can to make sure that they work hard enough to keep their jobs, and feed their families. You can show appreciation for this by giving them a raise, particularly if you can see that certain team members are working super hard!
#6: Encourage them to work from home
Letting your team members work from home is something that takes a lot of trust as a boss, but it could pay off in the long-run. Many studies have noted that it helps to increase productivity, and that employees benefit from being in a flexible workplace. Of course, you will still know that the work is being done, but it gives your team more freedom, and in turn they will know that you trust them enough, which is a reward in itself.
#7: Give staff bonuses
In the event that you have a member of your team who performs exceptionally well, it could be a good idea to give them a bonus. It could be that they have secured a good contract, that they have put a massive amount of hours in, or even that they've just consistently delivered. If you want to give this team member some recognition, then a bonus could be the thing that you've been looking for.
#8: Use an 'employee of the month' system
Employee of the month has been a practice in many businesses for years now, but it is a good way to show that you've recognized the hard work of one (or more) of your employees. Sure, it can be hard to pick people, and you don't want to leave anybody out, but nevertheless it is a great way to recognize the people who have given their all. Think about giving your employee of the month a bonus, too.
#9: Offer office snacks
Everybody loves office snacks, and this is a simple but effective way of rewarding your staff for their hard work. You don't need to offer a 5* buffet every single day, but having some stuff on offer will really ensure that your team are happy to work for you, and that they're not too hungry to be focusing upon what they should be doing. Think about what you can offer, and the drinks that you could put out, also.
#10: Give them their birthdays off work
Another idea is to give your team members a paid day off work for their birthdays, and this is a policy that a lot of companies are now taking on. This means that they get one more day of paid holiday annually, and that they can enjoy themselves when the day comes around. Again, this won't be a major loss to your company, but it will earn you the respect of your employees, and it's a great way to reward them all.
So, if you want to reward your employees, then think about these 10 ideas. Sure, you can't reward them in
all
of these ways (unless you have a lot of money available…), but incorporating a few of them into your leadership style will really help you to improve the lives of your team members, and it will increase their loyalty to your company in the process. Have fun rewarding your team, and enjoy the more positive environment in your office as a result of this!