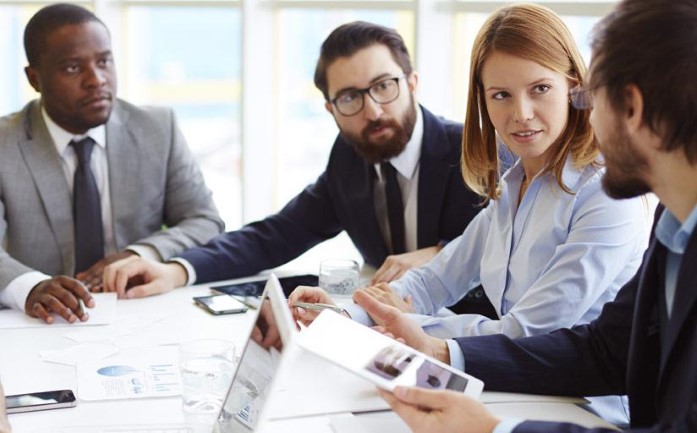 The world of business can be cut-throat, but it can also be extremely rewarding. Anyone who has watched a movie like 'Wolf of Wall Street' with Leonardo Di Caprio or Wall Street with Michael Douglas will know the type of emotion involved in the highs and lows of big business. But how do you get to the top and make the plays that will get you noticed? There is not one specific recipe or right way to do it, you need to travel your own journey and not try to copy others, but there are some standard markers that point towards success. Here are a few to help set you on your way.
Study
We all know the saying which suggests that 'knowledge is power' and it really is true. If you know more than your rivals, then you will almost certainly be able to outperform them. This knowledge pertains to inside intelligence, but it also applies to basic learned information that can be acquired at a university or a college. It is no coincidence that top business people are often studying deep into the fifties – they are always looking to stay ahead of the game. And if you are only at the start of your journey you don't have to aim for an MBA straight away, get there in increments, perhaps start by enrolling for a diploma in business management or something similar. It will stand you in good stead as your career develops.
Take risks
To get to the top you have to make bold plays. This doesn't mean cheating or swindling people, it just means being prepared to give your all and, if necessary to fail. In business, as in sport, it is the big plays that get noticed and gain attention, and it is these types of plays that you need to make. Yes, you might crash and burn from time-to-time, but as long as you have your integrity you will be okay.
It is never personal
To get to the top you need to know that you will suffer falls along the way and you need to be resilient enough to recognise that failure happens. Don't define yourself by the failures any more than you would define yourself by the successes when they occur. It is never just about you. It isn't life or death (it is business after all and not open-heart surgery) and you should make sure that, more than anything, you enjoy the ride.
Build a tribe
Anyone who has ever made it to the top has not got there along. Be it, Edmund Hillary who had his Sherpa, Tenzing Norgay, or the President of America who has his Campaign Manager, chief of staff and countless other people, you must have a team surrounding you to make it to the top. From the moment that you start working, look to build that tribe. They are your confidants, the people who will support you in the tough times and the people who will contribute to your business successes. Know who they are, treat them right and grow the tribe.