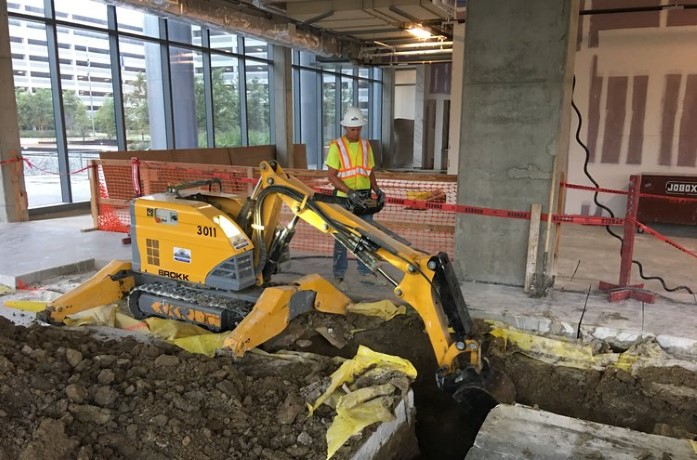 Whether you have just moved into a new space, or are trying to improve or remove parts of an old space, working with the right demolition team is crucial. They will help make the project go smoothly, and also make sure that it is done in the most efficient way possible. However, too many people make the mistake of cutting corners when it comes to choosing one and go for the cheapest possible option. But they also fail to consider the excess costs a botched job could cause. Let's take a look at what you should look for when picking a demolition contractor for your commercial project
Make Sure That They Are Properly Bonded and Insured
Accidents happen, and you need to have protection if something wrong happens during the project. This is why you have to make sure that your contractor is bonded and insured. You also have to make sure that their employees are covered as well. If they aren't, you could actually be on the hook if they end up injuring themselves on the premises.
Know Which Types of Technology They'll be Using
A lot of companies still rely on classic tools like wrecking balls and explosives. While those can work, you should also check if they're using state of the art technology, like demolition robots, for instance. Companies like www.wolfmanprecision.com.au provide commercial demolition in Sydney and use advanced BROKK demolition machines on their project. This makes for a more precise and efficient job. They'll get the job done way faster with lesser risks. So, make sure that this is one of the top points on your list when choosing contractors.
Look at their Safety Record
Safety is absolutely essential when conducting any type of mass expansion or demolition. This is why you should make sure you have safety experts on the ground during every aspect of the project. Even a minor mistake could lead to severe consequences, and you might be responsible for footing the bill. You should also check their safety record and make sure it is spot clean. We also suggest you speak with some of their former clients and see what they had to say about them.
Make Sure You Know Who Will Handle Clean Up
Some people will make the mistake of completely overlooking this part, but you have to make sure you know who will be responsible for cleaning up and recycling. Don't assume they'll handle things like container rental either. Make sure that you know everything down to the last detail. Also, make sure that they don't cheat you on the quote and that it includes clean up as well.
Choosing the right demolition company is essential if you want to make sure that everything goes as planned, and as efficiently and safely as possible. Make sure that you do your research before working with anybody, and make sure that they at least have the coverage and certification required to do this type of work.