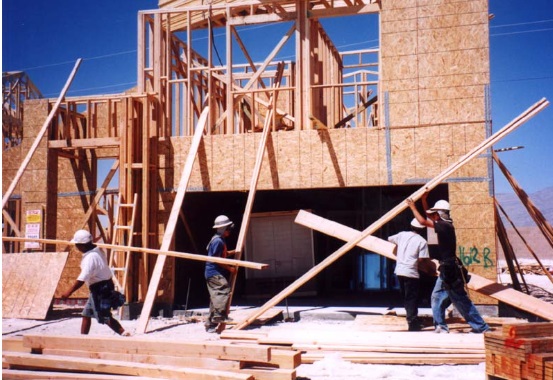 When it comes to making home improvements through construction upgrades, it can be hard to know where is best to invest your money. Making structural changes to your home can become expensive, but adding more value to your own house is often a sounder financial idea than it is to simply move to a new house. So, we have put together four new construction upgrade ideas that are worth the money and are worth considering as potential changes to your home.
Deeper Basement
If you are looking to make more space in your home, and don't like the idea of moving, then you may decide to make your basement deeper and refurbish it. Having an extra floor of space in your home can make all the difference when you and your family are desperate for some extra room. Now, this is a considerably large construction upgrade and is likely to cost a substantial amount, but it will likely pay for itself when compared to the added value that an extra floor or room will add to your home.
Building Extension
If you have a good size garden or have space around your house that you can convert, then adding a building extension is a great way to create more room for you and your family, while also making an investment towards your house value. However, you will require the help of professional architects and designers, and may need to apply for planning permission before you go ahead with the extension. Be sure to use a reputable company such as this Architecture Firm in Detroit, Michigan if you do decide to get a building extension to your home.
Innovative Storage Options
Many people find that they don't have enough storage space in their house for accommodating all their belongings, which can soon make their home look cluttered and untidy. Therefore, you should consider adding more innovative storage options to your home such as built-in wardrobes and refurbishing the attic. This construction upgrade could be invaluable to you in terms of additional storage space.
Loft Conversion
Just as a deeper basement is a great way to add more space and value to your home, converting your loft is also an effective way of adding an extra bedroom or creating more living space. You will need to satisfy a few building codes, such as having a minimum of 70 square feet of floor space and at least 50% of the room should have a height of 7.5 feet. However, if you are able to meet all the minimum requirements, it is an investment worth making. Although this is an expensive option, you can seek to recover at least 50% of that cost at resale.
While making construction upgrades to your home can be daunting and expensive, they are a great way to add value to your house, while making your home more comfortable and a nicer place to live. Are you about to embark on a construction project? Let us know how you get on in the comments.