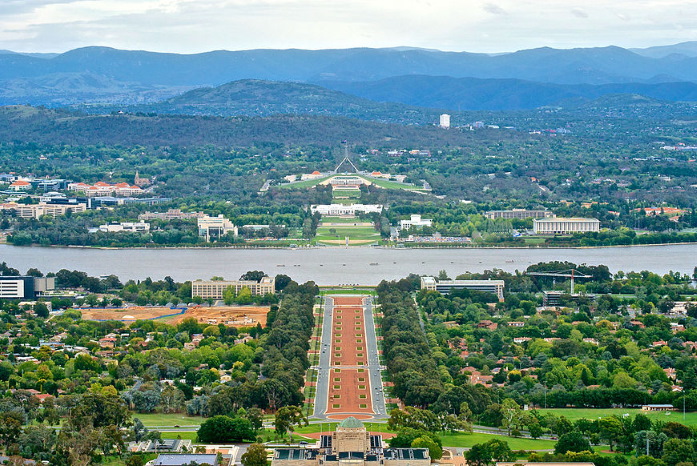 Canberra is a diverse city offering residents a unique distinction: Out of all Australia's cities, our residents enjoy the longest lifespans. The Australian Board of Statistics reports that females in the Australian Capital Territory (ACT) typically live to an average age of 85.3. Our males live to an average age of 81.2.
There are multiple reasons for this. One of the most compelling is the fact that our area offers exceptional and ever-improving healthcare services. Outstanding healthcare has contributed significantly to the increase in longevity here in Canberra. Our community has recently made sizable investments in the region's healthcare infrastructure. Those investments are obviously paying off for our residents in a tangible way. Furthermore, our community has already made the commitment to continue investing in better healthcare for all Canberrans in the future.
Improvements often bring challenges along with them, and that is proving to be the case here. One challenge that will be facing our community shortly is an anticipated increase in the numbers of elderly participants in the National Disability Insurance Scheme (NDIS). Analysts are predicting five-fold growth in participation by the year 2026.
In general, such growth is consistent with information reported by the Australian Network on Disability; they've found that longer lifespans correlate with an increasing likelihood of disability.
Another interesting bit of demographic news: The Canberra Times reports that ACT residents tend to have fewer children than residents of other Australian regions do. With collectively fewer children present to care for our ageing neighbours, it will be up to all of us as a community to step up and care for our elders who need support and assistance.
These demographic trends will translate to many excellent career opportunities for disabled carers and aged carers in Canberra. These are noble and fulfilling vocations that will fill an urgent need within our community. When Canberrans choose to embark on one of these careers, it creates a win-win situation for both the people who need work and the people who need care.
If you're thinking of launching a career in disabled care here in Canberra, the following 5 steps will help to get you started:
Choose Your Dream Job
There are many possible roles for disabled carers in Canberra. Thinking ahead to the future, your dream job title might be one such as disabilities services officer or nursing clinical director.

These roles are likely to require relevant work experience and education; in many cases, you would need to work up to them. So it's worth giving some thought to how you'd actually go about getting relevant work experience and education that could qualify you for the job you desire.
Depending on the role you want, it might be possible to find a relevant entry-level apprenticeship that could provide some of the training and hands-on experience you need to get started. Volunteering in the Canberra community could also give you a head start at building a professional network and obtaining valuable work experience.
In any case, setting a goal for the career you want is the first step. From there, you can easily work backwards to figure out which course you may need to take and how to best prepare yourself for your ideal career.
Get the Right Credentials
There are many possible academic pathways towards a career in disabled care. Some roles, like that of disabled care worker, do not typically have strict academic requirements to fulfill -- so this would be a fantastic job to consider if you're not inclined to return to school. However, it could be helpful to acquire training if you hope to progress beyond entry-level work in the future.
Disability courses can provide a strong foundational knowledge base in this field. A certificate III in individual support could potentially result in offers of work as a care worker or personal care assistant; a certificate IV in disability could lead to varied career opportunities including disability support officer, residential care officer or personal care worker. University qualifications will be necessary for some roles such as that of disability and rehabilitation nurse.
Stay in Touch With Your Professional Network
If you decide to enrol in a course, you'll gain valuable insights you can use throughout the duration of your career. Just as importantly, you'll have the opportunity to include your classmates and instructors in your professional network.
For many job seekers, a classroom can provide some of the most valuable of all networking opportunities. It would be beneficial to take advantage of that if you have the chance to do so.
You might also want to consider joining the National Disability Practitioners group. This is a professional network of Australians who either work or plan to work in the disability sector. The group sponsors many networking events and offers valuable mentoring programs.
Many employers find candidates to hire through networking and personal recommendations rather than by advertising job openings via a job board, website or newspaper. Developing your network is a worthwhile activity if you hope to advance your career in disabled care.
Perfect Your CV
If you haven't already met the hiring managers from a particular healthcare provider you'd like to work with, your CV can provide a convenient means for introducing yourself to them. You'll want it to make a favourable first impression on your behalf, so be sure to spend the time it takes to make it flawless.
Keep your CV concise and relevant to the specific role you're seeking. If you're answering a job search classified, be sure you've addressed any relevant conditions that were mentioned in the ad. Your CV must show a potential employer why they'd want to hire you instead of any of the other candidates who are also responding to the same advertisement.Remember to proofread your CV before sending it.
Breeze Through Your Interviews
When you're successful in arranging a meeting with a potential employer, be punctual and prepared for your interview. Understand the company's needs and what role you plan to play in meeting them. Ask relevant questions – but be sure to research the company ahead of time to avoid wasting the hiring manager's time with questions that have already been answered online.
Keep networking and seeking interviews until you find a job that's a perfect match. Considering the wealth of opportunities for aged and disabled carers in Canberra, you're quite likely to find a suitably rewarding role.