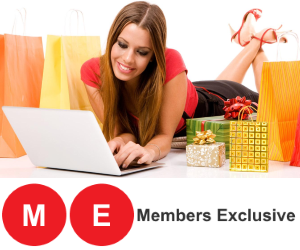 Sydney 8 January 2015. Daily deals are history. They did not often bring repeat business to merchants and the commission rates were too high. Prices for some of the products and services were cheap because they were in fact cheap copies or from struggling businesses.
What was missing was a member based online shopping experience that brought quality goods and services to new customers without severe discounting ( which is often impossible with quality brands ). People are always on the lookout for something new. They are fine with the idea of buying something at a fair price if it is value for money. A Chinese made GoPro clone will never be as good as a real GoPro and after sales service can be an issue.
With that in mind, Businesses.com.au is to be different to daily deal group buying bargain reject type eCommerce businesses.
Businesses.com.au at
members.businesses.com.au
will feature premium travel, products and services from business people who will be around for a long time, are genuine and customer orientated.
With a membership based audience, the new site can deliver newsletter with offers that will appeal to consumers in the middle and upper range. It will assist people looking for something better to reach brands and people who know how to offer value but are willing to discount to reach new customers.
There will be no minimum sales before the deal is live.. that was often a gimmick... and everything on offer at Members.Businesss.com.au will be available immediately.
Suppliers of products, services and events are welcome to contact MembersExclusive.com.au on contact at RogersDigital.com or contact@businesses.com.au with a value proposition that must appeal to people who know about and want fair or honest service.
There is no need for suppliers or merchants or professionals to discount heavily.. they can just offer a promotional price and good value.
Businesses.com.au will sometimes charge a commission to handle products and services to a maximum of 20%. Members Exclusive will give back 10% to buyers who purchase a selected product, service or event ticket at Members.Businesses.com.au or use a promotional code to be in touch directly with the merchant or provider.
To get started as a valued confidential ( Names and or address are never revealed to other businesses ) member with the Members Exclusive experience
register here
To join the Members Exclusive supplier group apply at Members.Businesses.com.au on the
contact form
.
About MembersExclusive.com.au
Members Exclusive is at
MembersExclusive.com.au
and
members.businesses.com.au
Members Exclusive is an Australian business operated under ABN 59 596 763 611 - Manager Greg Rogers 0498 136 869 contact@businesses.com.au - Customer Service line 0498 136 869
It provides access to a private community of people who wish to be offered good value products and services with first class service. Businesses will not be provided with names and address unless Members Exclusive registered members choose to deal with a merchant after seeing the offer online or in a
Members Exclusive Newsletter.
Find
about the
Loyalty Program.

For members the program offers a constant stream of high quality items from a panel of trustworthy suppliers who have agreed to provide superior service