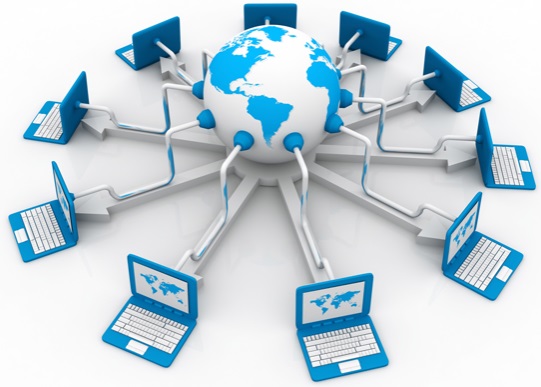 Client acquisition is one of the biggest factors in business. After all, without clients, what does a business have? As new technology becomes available to business owners and marketers, more and more ways to go about client acquisition are becoming available. Today, we'll talk about how web conferencing can help draw more clients in and provide a few tips on how to get started.
Web Conferencing & Client Acquisition
Provide Free Webinars – One of the best ways to get the word out about a product or service is to provide free information that ultimately makes consumers want your products more. Web conferencing gives you a way to do just that. For example, let's say that you own a marketing firm and you're trying to promote a new service designed to increase the online presence of local businesses. In this case, you might put together a free online webinar that discusses the topic "How online reviews shape the way consumers see your product".
Provide Better Customer Service
We all know that word of mouth is one of the best forms of advertising. The bottom line is that if you make one customer happy, chances are that the one customer you made happy is going to tell their friends via social media, over the phone or in some other way. Web conferencing opens the doors when it comes to improving the level of customer service you provide. Here are a couple of ways web conferencing services can help improve your company's level of customer satisfaction:
People Do Business with People
People would rather know who they're doing business with. If you're a potential customer to actually see the person you're speaking with can be very reassuring and give a confidence boost. You get your customers more invested in the conversation and build the relationship through the closest tool you have to actual human interaction.
Remote Access
Most web conferencing services offer admin users a way to access other users' computers. When customers call in with IT problems, the representatives can direct them on how to fix the issue. If the proposed fix doesn't work, the representative has the ability to invite the customer to a web conference where he or she can access the customer's computer. Through this remote access, the IT representative will be able to pinpoint and solve the problem while providing a real-time explanation of the fix to the customer.
It should come as no surprise that better customer service leads to more referrals, more sales, and a faster rate of overall growth.
Steps to Implementing Web Conferencing in Your Company
Step #1: Think About What You Will Be Using Web Conferencing for – Different web conferencing services have different features. So, figuring out if you're going to use it for client acquisition, customer service, business management, training employees, or a mixture of all of these will help to ensure that you choose the service provider that will meet your needs best.
Step 2: Compare Options – As with any other product or service, different web conferencing providers will have different features and price structures. It doesn't make sense to over-pay for features that you're not going to need, nor does it make sense to under-pay and not have the features you need from the service. For instance, this web conferencing service has interesting features such as real-time chat translation to remove language barriers if you have a budget. Other premium web conference providers have different features (AdobeConnect, Google Hangouts On Air or the aforementioned ClickMeeting) but do compare options to figure out which option will reliably meet your standards. Do your research well, don't just take my word on it!
Step 3: Test Your Platform – Before incorporating your new platform into day to day operations, it's important to perform a few tests with associates to ensure that the platform does indeed meet your needs and to learn how to use it. This way, when it comes time to train employees, you'll have the answers to any questions they may have.
Step 4: Implementation – Now, it's time for implementation. That includes planning and promoting webinars, train employees on how to hold conferences with customers, and more!