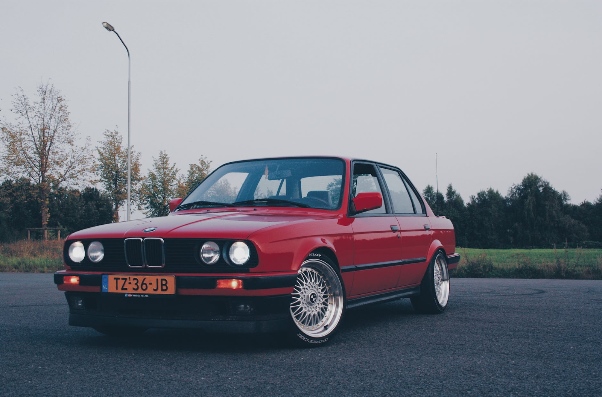 Do you have an old car in your life that you absolutely love? Perhaps you've always lusted after a particular model, despite the fact it's older and doesn't have all of the mod cons of newer vehicles. While new cars are incredible these days, when it comes to style many of us are very much of the opinion that 'they don't make them like they used to' when it comes to beauty and style. Here are some of the ways you can upgrade an old car to bring it up to standard, enabling you to enjoy all of the looks of an older car with the modern feel of a newer one.

Have it reprayed
If your old car hasn't been taken care of very well, the paintwork has probably suffered. Scratches and scuffs, stone chips and rust will all massively detract from the look. Having a car resprayed is a big job, it doesn't come cheap but if you're looking to invest in your older car this is a great way to go about it. Maybe you want to return it to its original glory, or perhaps you want to modernise it and make it more unique by changing the colour to something you love. Another option would be to have the car vinyl wrapped.

Change the wheels
If your car has alloy wheels and you want to switch up the look then you'll need to look for rims for sale that are the correct size for the car. If they have hub caps it's easy, you can pop them off and replace them with new ones. Wheels can hugely impact the overall look of the car depending on the style and colour you choose.

Think about the interior
While you'll want the outside of the car to look great, don't overlook the interior too- after all, this is where you'll be spending time as the driver. If the seats are very worn, ripped or stained then it could mean they need completely upholstering, a massive and expensive job. Otherwise, you could take it to a valet who in many cases can bring up old seats to look like new with the right techniques and chemicals.

Kit out with new technology
One big difference with driving an old car compared with a new one is the lack of tech features. In the tech driven society we live in, chances are this is something you'll miss if you leave the car without them. Thankfully there are ways you can improve the tech- how about taking out the center console and fitting a device that connects up to your phone. You can buy gadgets which function as a sat nav, stereo and a way to view your parking sensors all in one from most car shops these days for a few hundred dollars.

Improve the safety features
Old cars will have fewer safety features than their newer counterparts. Consider aftermarket features you can add to make the car safer. Parking sensors and cameras, forward collision warning systems and lane departure are all things to consider.

Image Credit link