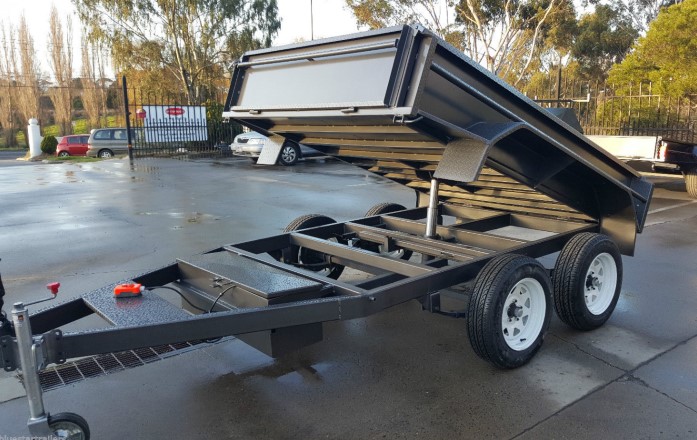 There are plenty of options in the market when it comes to buying trailers. You can choose from custom-made, brand new and second hand,as well as different features and styles. So how do you know what the right trailer is for your needs? To simplify your search, this article highlights a few tips to consider when buying trailers in Australia.
Identify Your Primary Need
Before buying trailers,it's important to identify your actual purpose of buying one. The following questions can help to accurately determine your need when buying a trailer:
* Will it be used to carry normal goods, or food items or liquids?

* Is it going to be used once or multiple times?

* Will it be carrying heavy objects or comparatively lighter ones?

* How frequently will it be used? Who will possibly use it – your wife, friends etc.?

* Can it be customised according to your needs? Does it require brakes?
By considering your answers to the above questions, your options for trailers should be narrowed down, allowing you to better focus on your ideal trailer.
Consider Your Secondary Needs
Once your primary purpose of buying a trailer is clear, consider what type of trailer will be suitable. How much weight will it need to hold? To prevent damage, it's advisable to buy a trailer with a payload capacity that exceeds the weight of your cargo. Also check the legal limitations on the height and width before finalising a trailer purchase, and make sure it's durable.Can it withstand mountainous roads, strong winds and other severe weather conditions? Importantly, is it going to be purchased as is or custom-built? Either way, the trailer needs to be kept safe, so you should also consider where it can be stored when not in use.
Think About Towing
People tend to overlook towing conditions. Trailers can carry a great volume of goods, but does the vehicle you drive have the capacity to carry a loaded trailer? Each vehicle has its own carrying capacity.A trailer that's loaded up can cause great stress on your vehicle and even increase the risk for others on the road. Many vehicles don't come with a hitch, so it's important to fix one if necessary. Hitches come in different weight classes ranging from Class I to Class IV. Class I is suitable for light load trailers, while Class IV is suitable for larger load trailers (up to 10,000 pounds).
Financing
Buying a trailer can be fairly expensive, especially if you want to add more features such as a strong frame or added ventilation. For this reason, many trailer dealers offer financing options that allow you to pay the trailer off over time. If you can't afford to buy a trailer outright, consider looking for a trailer dealer that offers flexible finance options.
After all the above points are considered and you have a good idea about your requirements for a new trailer in terms of design, style, towing vehicle and hitch, you're ready to purchase a trailer. Searching online can be useful, as this allows you to look for and compare multiple choices at once.