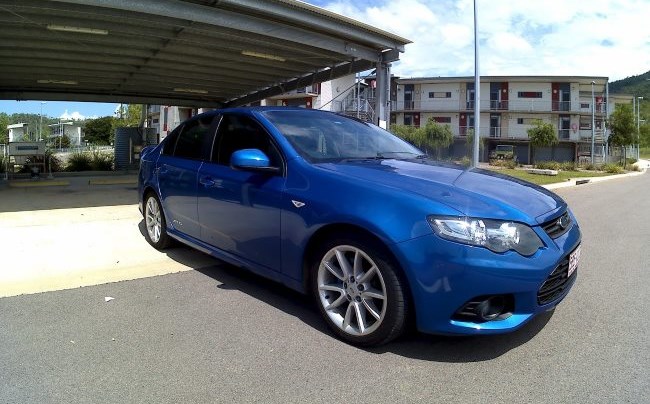 This could have been worded differently, but never mind. We know that it sounds almost impossible to be executed in real life, but let me tell you, it is possible.
First, why are we asking you to sell your car to a stranger?

Because selling a car to someone you know or are close to is a disaster. It's like having a doctor at home, or as a neighbour - you sneeze once, and you rush to the doctor for advice like you've caught the flu whereas it was only your triggered dust allergy. This could get worse when someone's money has been invested in your old vehicle.

Now remember, since it is an old vehicle, it is bound to have at least one issue that will reflect on how you maintained it. If you are not an enthusiast who spends about every weekend getting the car maintenance sorted, then this might not be something you would want to face. This car buyer might be your friend, your relative or your family member, but if anything goes wrong, you will be the one the buyer will be looking at for explanation.

This, and another reason is, you can probably get a better price from a professional car buyer since you will not have to give them the 'friends and family discount'!
Secondly, how is it possible to sell a car in a day?
It is highly possible. All you need to do is find one these:
* Car Wrecker

* Car Removal Companies

* Scrap Car Buyers

* Vehicle Towing Services

* Salvage Yards

* A service that provides a combination of these.
So why would you do this? Simple. These services mentioned above usually take your car away within 24 hours, and sometimes even an hour. The suppliers of such services constitute the best of industry professionals. That means your vehicle will be dealt with by the most skilled and trained human resources in Sydney.
Sydney Car Buyers is a car removal company that hires and trains the most efficient crew members for car removal services. They guarantee all their services within 24 hours and offer all pickup and paperwork services for free. While looking for companies that serve in all these categories, Sydney Car Buyers was at the top of the list for all these services. The company is one of the few services that are available throughout seven days of the week.
Lastly, what is the actual benefit, in material terms, to sell a car to such services?
Satisfaction, an empty garage and peace of mind. Not enough?

Of course not! They pay you instant cash for old cars in Sydney as soon as you receive the services. With enough research, you might find a few unwanted car removals companies in Sydney that pay instant cash on pickup and follow up with more fringe benefits. These fringe benefits will involve the additional paperwork, the pickups and the car valuation. Moreover, there should be some freebies to make us feel good, right?

Other than getting paid cash in hand, and other fringe benefits, you will also get to experience the most impeccably trained individuals from the automotive industry. As per my encounter with one such agent, I was mind blown when he gave me a cash quote offer for my car within a minute of our conversation! Their knowledge and genuineness are something that will help you through your process of selling the car and make it less agonising.

Now that we have told you of the context of the situation, let us show you how to start the process and end it without getting paranoid.

Step 1 Is to decide that you want to sell your car for sure.
Step 2 Is to find out about the market value of your car so that you know how much to expect for your vehicle.

Step 3 Is to do research on the buyers available in the market, and then get in touch with those buyers.

Pro Tip: Trust the reviews
Step 4 Is to make sure the organisation taking your car away has helped you complete your legal responsibilities while selling your vehicle.

The last step is to say goodbye to your vehicle and live your life in peace without an old car in your house, and with lots of cash in your bank account!