There is, to be sure, much to be said for hosting networking events for your company. These events benefit you and your customers, but they exist to serve a purpose; in reality, you should be hosting events "just because." If things are going well, then why not celebrate your success? By hosting a party, you'll give your employees a boost, show the world that you're on the right track, and have an opportunity to engage with your customers and the wider community.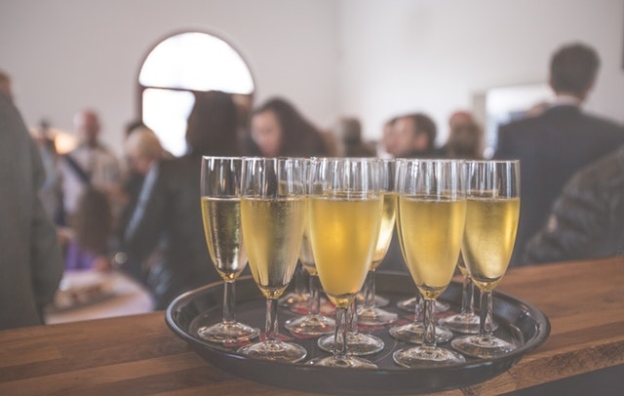 Good for the Community
How often do you give back? Your company doesn't exist entirely on its own in the choppy seas of business; it's a part of the community. By hosting an event that's for everyone, you'll be doing your bit to show the appreciation you have for the people who give you business. It goes without saying that this is also a terrific marketing opportunity. People will always remember the companies who were able to show them a good time!
Solidifying Your Culture
Your company culture is everything to your business. It's the first thing that people see, and usually, the only thing that people remember, too. You get to let your company branding run on autopilot, however; it needs to be constantly reinforced. If you host an event, you'll be in charge of every last detail, and this means you'll be able to ensure that every facet of the party reflects who you are as a company. It's not enough just to tell people that you're a forward-thinking, game-changing company; you have to show it to them. And the best way to do that is to be bold and do things that no-one else is doing.
Bringing the Fun
Remember, this isn't a usual networking event. You're not gathering people to listen about how great your company is; you're just going to show them a good time. As such, it's important that you emphasize the fun aspects of your party. Let your imagination run away with you because there are usually no obstacles to what can be done if you have the right infrastructure. Power distribution rentals will allow you to host a concert at your event, regardless of where it's being held, while you can also hire photobooths and arcade games. And of course, make sure you have plenty of food, drink, and other refreshments available.
Get the Employees Involved
This event is for everyone, but it'll be your employees who are most excited about it, so why not let them take the lead when it comes to choosing themes, booking bands, and so on? It could get a bit a chaotic, especially if everyone is having their say, but that's not the important part; getting the employees on board is. If they're enthusiastic and ready to have a good time, the atmosphere will already be amazing even before the first guests arrive.
Final Thoughts
Throwing a company party isn't just for fun; it has real long-term benefits, including improving customer relationships and boosting staff morale. Get planning yours now and show yourself to be ahead of the curve.