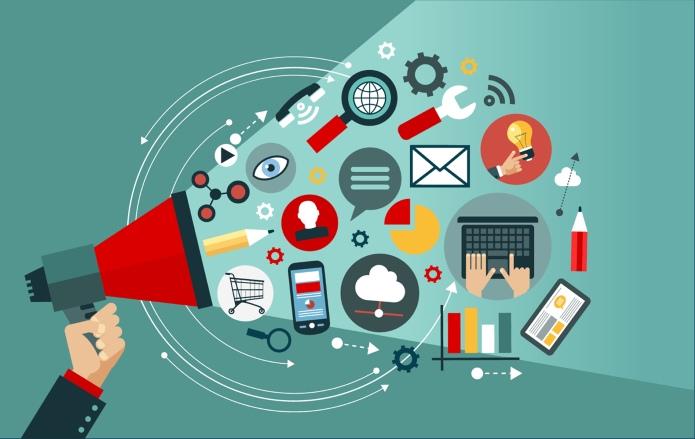 Brand awareness is one of the key elements in any successful start-up or business - think of certain things like Cola or Tissue Paper - certain brands always come to mind. This is what you would consider successful brand awareness. Whilst there are many ways to create brand awareness, here are 6 sneaky marketing tactics for boosting brand awareness at your next event!
1. Stun The Crowd With A Large Art Installation
If there is anything that catches the human eye, it would be large, stunning pieces of artwork that pop and encapsulate your attention. This is no different when it comes to sneakily boosting your brand awareness in a big and bold way. A great idea would be to have eye popping art installations with your brand in mind on a wall that will grab viewers attention, leaving a long lasting impression in their minds for months or even years to come. Brands such as Nike and Nintendo have been utilising this tactic for years and have had great success with it.
2. Hire A Branded Photo Booth
Let's face it, everyone loves a little photo booth action at parties and events, it is a great way to capture memories and all the fun people have at not just corporate but personal events. A fantastic way to sneak some brand awareness in would be to
hire a photo booth
that is personalized with your brand for everyone to have a blast with. Not only will your guests have a great time at your event, they'll also be rewarded with photos personalised with your company branding.
3. Custom Gifts At Your Booth
Promotional merchandise doesn't always have to just be the usual flyers or professional merchandise hampers that are sent to potential prospects. At an event, a great way to promote brand awareness in both the immediate and near future memories of guests is to hand them goodie bags with items such as customised notepads, key rings, pens and lanyards that have your company logo or slogan printed on them. Practical items that have a high chance of actually being utilised on a daily basis are a great way to subliminally etch your brand into someone's mind.
4. Busting Out Of The Booth Altogether
During an event when audiences are saturated with a myriad of companies, sights and sounds, things can sometimes get a little claustrophobic, and attendees often miss out on many booths due to the sheer volume and intensity of how much is going on around them at an event. A great way to ensure that you are not losing out because of this would be to Many companies nowadays have ditched the booth idea entirely and have opted for designs that truly exemplify their brand. A great example would be how Pimm's built a
larger-than-life teapot
to pour its samples from in Wimbledon in 2015. Many other brands swap out the standard generic booths for vintage-style campers, crazily decorated buses or any other larger than life exhibit that will attract even the most tired visitor for one last stop.
5. Incentives, Incentives, Incentives!
There is nothing a consumer loves more than incentives. Why not set up a social media competition where people can vote for the best photo taken at your event/photo booth? Rewarding the winner will incentivise people to share your social media posts around in order to garner votes for their photographs. The more they share, the more awareness your brand or company garners!
6. Continue The Relationship After The Event
Once you have closed the door to your booth or event, the show doesn't end there. Always remember to follow up on potential leads by providing them with content that will be relevant to them. You can do this in the form of follow up emails, calls or monthly newsletter reminders of new projects and promotions that your company is offering. This will help provide them with resources and help you communicate with them throughout the sales cycle = addressing the gap time between when they first interacted with you at the event and when they are ready to purchase. Occasional reminders also keep your brand fresh in their minds, ensuring that they remember you for a long time to come.
With these sneaky marketing tactics to boost your brand awareness at your next event, we are certain that you will make a lasting impression that will translate into the growth of your sales and company.