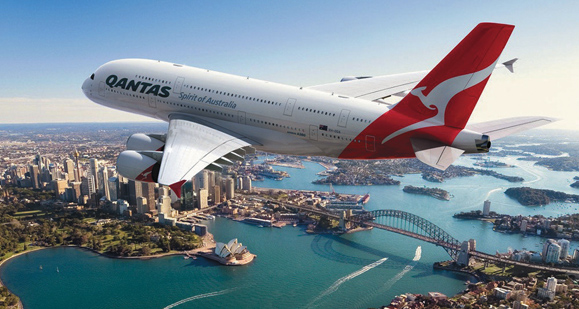 As one of the world's most stable and successful economies, it should come as no surprise that Australia is home to some of the largest infrastructure projects in the world. At the top of this list is the $16 billion WestConnext project in New South Wales, with the construction of the Sydney Metro in the same region also costing a hefty $12 billion.

Both of these endeavours deserve to be classed as so-called "mega projects", which are often defined by their monetary budget, physical size and potential impact locally, internationally and across the globe.

As you can imagine, these projects create significant logistical and financial challenges for stakeholders, particularly when they cross borders and become international. But how can successful leadership strategies help to overcome these issues and deliver even the biggest projects on time?
Simultaneously Tracking the Bigger Picture and the Smaller Details
According to research completed in 2008 by Gray and Larson, leadership in project management is best characterised by the ability to cope with change.

This is arguably most relevant in international projects, where it can be harder to recognise the need for change and provide direction to help implement this effectively.

To fully achieve this, project leaders must simultaneously see the bigger picture, whilst also ensuring that the smaller but important details are not overlooked in any way.

This is where effective delegation comes into play, as you must be able to trust key stakeholders to manage everyday operational details whilst you focus on the overall scope of the project.
Maintaining a Hands-on, Hands-off Approach
On a similar note, successful leaders in mega projects must strike the ideal balance between a hands-on and hands-off approach.

This should be applied to every stage of the project too, as this enables stakeholders to maintain a detailed project overview without creating potential issues with micromanagement going forward.

This principle even applies to corporate financing, as you'd be best served by seeking out transaction specialists like RSM that adopt a commercial, hands-on and partner-led approach.

This way, you can benefit from tailored products that adequately tackle your project's funding issues, whilst you to delegate and focus on other aspects of the business where you can add far greater value.
Innovating Whilst Maintaining Project Stability
Let's face facts; mega projects often take a long time to complete, whether they're finished on schedule or experience significant delays.

In order to deliver these projects, leaders therefore need to maintain stability over a sustained period of time, whilst simultaneously innovating to overcome real-time obstacles and adapt to real-time challenges.

This represents a real challenge for leaders, who must continuously communicate with their stakeholders to ensure that any changes or innovations are shared clearly and ahead of time.

At the same time, they must foster a sense of proactivity and collaboration within their teams, who can develop an understanding of the occasional need for change without undermining the stability of their working relationship.