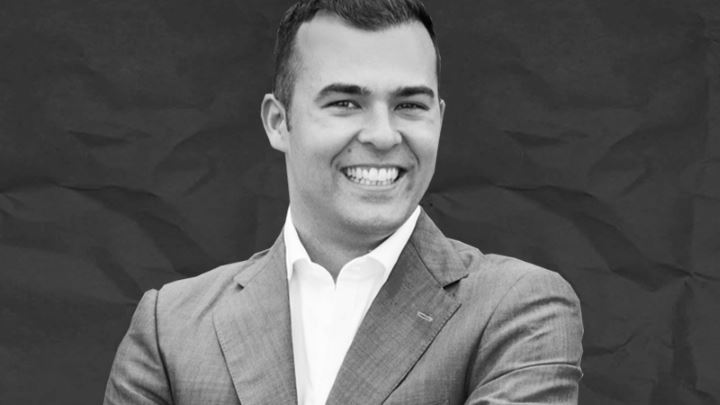 In the past if you wanted to launch a Television Channel it would take serval years and tens of millions of dollars - just ask Oprah.
However a small company from Australia has just launch there own 24 hour TV channel and they did it for a fraction of that amount and they did it within less than three months.
How is it possible? It is all thanks to the new Apple TV and it's new operating system called tvOS, which launched only a few weeks ago. The system allows developers and idea creators to create Apps. Those Apps can then be downloaded to televisions and enjoyed by people all over the world.


At present there are over 1000 Apps in the new store, but that number is predicted to grow to over 100,000 within the next 12 months.


One entrepreneur that saw this coming was Dale Beaumont, who recently launched Business Blueprint - the world's first 24 hour small business channel.


When asked about why he chose to launch on the new Apple TV, he said that's a story in itself.


Wind back the clock to 2012 and Beaumont began to research expanding their education business into the U.S. But after conducting a feasibility on the traditional expansion models of licensing and franchising, the numbers didn't stack up so he decided to shelve the idea.


Then in April 2015, during a holiday in New York, Beaumont bumped into Apple CEO Tim Cook in the lobby of the Hyatt Hotel. This prompted him to learn more about the man and it was then he stumbled across his 2014 interview with Charlie Rose now on YouTube.


During the interview Beaumont saw Cook talk about Apple's disdain with traditional television and their implied threat that something big is coming. Minutes later Beaumont did a wikipedia search and discovered that after the USA and UK, the biggest English speaking countries include India, Nigeria, Pakistan, Germany and The Philippines.


That's when the idea hit me Beaumont said, "Rather than expanding into the U.S and taking ten years to do it, thanks to recent advances in live streaming we can now reach people all over the world and we'd rarely have to leave Sydney."


Armed with this bold new approach, Beaumont bought a new office and built their own TV studio. Plus they have re-mastered hundreds of hours of video footage that they already have in their collection.


Then on September 1st Beaumont and his team launched their Web App available at BusinessBlueprint.com, which streams business education videos 24 hours a day to all phones, tablets and computers.


Early results have been impressive with over 20,000 business owners signing up for the service within two months. However it was the launch of the new Apple TV that the team was waiting on and when the day arrived Business Blueprint was ready.


"It was important that we were in the TV Apps store on day one. Currently we have over 230 business videos streaming 24/7, but in 12 months our plan is to have over 1000 videos covering every area of business, all in HD", explains Beaumont.


"What's exciting is that a small player can now compete and even beat a global business with very deep pockets. In fact, when you search for 'Business' in the TV Apps Store we are currently ranking above Bloomberg and The Wall Street Journal".


When asked about how BusinessBlueprint.com compares to existing education sites like Udemey, Coursera and Lynda, Beaumont reveals that they are taking a completely different approach.


"Those websites are great, however our model offers content filmed live to camera with a live studio audience, to give people a real human experience. Plus our focus has always been exclusively small business owners and our entire mission is to serve that audience in a powerful and entertaining way."


As for funding Beaumont says they don't need to talk to VC firms just yet. In the short term their domestic business is funding the roll-out of their new global streaming service. And regarding their websites revenue model Beaumont suggests "that's not our present focus".


"Sure in time we may add other features like view-on-demand and later a subscription service - think Netflix for business education. But right now we are obsessed about creating something that business owners will love, so they keep coming back."


"That means our videos must be instantly useful, recordings must be broadcast quality, and our education must be accessible on all devices - including the new Apple TV", says Beaumont.


To claim your free account go to BusinessBlueprint.com. Or if you own the new Apple TV, simply search for "
Business Blueprint
" and you'll find it there.