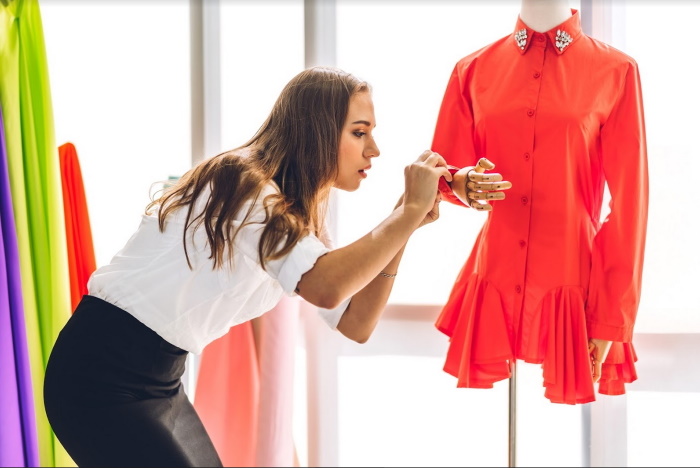 Looking stylish does not necessarily mean buying and wearing expensive outfits or accessories. Being stylish, means you are confident, sophisticated, and skilful, especially in how you wear your clothes. It can be as simple as putting a slit in your dress or mixing clothing patterns. Research the latest fashion trends and see ways you can implement them to look good, while at the same time expressing your uniqueness. Here are some simple fashion tips to make you look stylish.
Wear Clothes That Fit
When buying clothes, finding ones that fit you well can sometimes be difficult. However, if you buy an oversized outfit, you can always take it to a tailor to adjust it for you. Alternatively, you can do it yourself by applying fabric glue. Fabric glue is ideal for repairing damaged items even without the use of a needle. The advantage is that glue is flexible and almost invisible, hence it will not interfere with your look. When shopping, avoid buying tight-fitting clothes with the hope that you will lose weight. This will fill your wardrobe with unnecessary clothing and just waste your money.
Invent Your Style
The best way to have a unique style is to try inventing a signature style. This process takes time, as you have to try on different outfits until you find the one you are most comfortable in. Mix and match different colours and items of clothing and come up with one unique style that best represents who you are.
Be a Smart Shopper
Don't just buy clothes for the sake of buying or because you hear they are cheap. Instead take time to consider material, colour, fit, and other clothes you can pair the item with.
Fit Your Wardrobe with Pre-Chosen Outfits
It is crucial to ensure your wardrobe contains outfits that you have already chosen for yourself. Having pre-determined outfits that you can wear will help you save time when choosing which clothes to wear for various occasions. Good basic items to have include, plain shirts, simple trousers, and a good blazer. Simple clothes like these can be easily paired with any outfit, no matter what the occasion.
Balance Your Outfit
When dressing, ensure that the colours you choose are coordinating and that the top piece goes well with the bottom piece. You should also make sure that they both fit properly and complement each other. Wearing oversized clothes may be a look if you balance both the top and the bottom correctly, for example.
Adding a Belt
Putting on a belt is not only functional, but it can also complete a look. However, not all items of clothing go well with a belt. Therefore, it is crucial to note just which of your outfits goes well with a belt.
Try Mixing Different Textures and Colours
As fashion keeps evolving, mixing and clashing colours can look fashionable in the modern world. As a style comes about in the way you express yourself, don't be afraid to mix textures and colours. This mode of clashing can often be a bold statement.
Wear Your Jacket on Your Shoulder
You can use your jacket as a fashion accessory by wearing it on your shoulder - and in case of a change in weather, you can still wear it if you get cold.
Conclusion
You should be ready to try new outfits to keep up with the latest fashion trends and always look stylish. You could also try wearing a matching outfit set. This is one of the easiest ways to look good and it doesn't take a lot of time to plan this type of outfit. Sometimes having a style or inventing one means that you can wear the opposite of what is deemed 'normal'. You can consider swapping your clothes with your stylish friends when you are on a budget. This will help you try new styles and see how they look on you. You can also consider giving away the clothing that you no longer wear, which can either motivate you to buy more, or it can leave you with less choice if you already have an overwhelming amount of clothing items to choose from in your wardrobe.