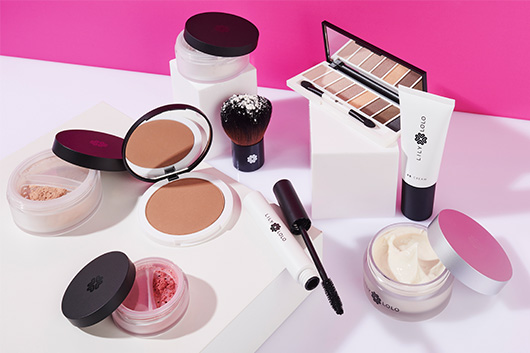 In the last few years, there's been huge growth and demand for vegan beauty and skincare products, with new emerging vegan makeup brands and existing popular brands now opting for vegan and cruelty-free formulas. It's a growth that we're so here for!
When it comes to shopping for vegan products, it's important to recognise some of the commonly used ingredients that are made from animal by-products.
What are some common ingredients you should look out for?
Lanolin: A common skincare ingredient used for its incredibly moisturising and healing properties, but it's derived from the fatty substance found naturally on sheep's wool. Therefore, not vegan-friendly!
Carmine: Also known as cochineal, cochineal extract, crimson lake, natural red 4, C.I. 75470, E120, and the list goes on! There's no easy way to say it, but carmine is made by drying and crushing cochineal beetles to get the red pigment usually found in lipstick and blush.
Guanine: Found in most mascaras, nail polishes & lipsticks, guanine is extracted from fish scales to achieve a pearlescent shine.
From vegan-friendly nail polish to cruelty-free skincare – these are 6 vegan beauty brands you need to know about.
1. Ere Perez
An absolute must-have in any beauty lover's kit. Ere Perez are well known and well-loved in the vegan beauty scene. Their formulas are all-natural, feel beautiful on the skin, are great for the planet, and actually work! They're famous for their sweat, swim and party proof Avocado Volumising Waterproof Mascara and Oat Milk Foundation. No big deal, but their fan club also includes Rosie Huntington-Whiteley.


2. Nails by Nourished Life
Very few traditional nail polishes are vegan friendly, that's why Nails by Nourished Life was developed. These polishes deliver intense colour and gloss just like traditional gel, but without the UV lamp! There's a shade for everyone, and when paired with the Base Coat and Top Coat, you get a real salon-quality manicure.


3. Inika
An Australian makeup brand, Inika is certified organic, certified vegan AND certified cruelty-free! Their award-winning range of cosmetics is designed to be high performance, ensuring 'natural' means 'quality'. The entire range, from their Long Lash Vegan Mascara to their Phytofuse Renew Avocado Hand Cream, is made from botanical ingredients and pure minerals designed to hydrate and nourish for complete skin confidence.


4. Lily Lolo Mineral Cosmetics
Lily Lolo make incredible vegan eyeshadows singles and palettes. Their colour range is amazing with high-quality formulas made from minerals without sacrificing on the depth of pigment. If you're new to vegan makeup, we recommend the Eye Palette in Pedal to the Metal. It contains eight neutral shades in several finishes to cover all bases, occasions and looks.


5. Acure Organics
Founded on sustainable principles, family owned Acure Organics specialise in natural skin, hair and body products. Their 100% vegan products are created with great care and reflect their values. From clarifying shampoos to facial scrubs and best-selling sheet masks, their high standards are evident with every product you use.


6. Eco Minerals
Not only vegan but also environmentally friendly, Eco Minerals offer refills of their powder products in order to minimise waste from product packaging. Made in Byron Bay, Eco Minerals are known for their vegan-friendly makeup brushes and products. Their Super Soft Foundation Brush is ideal for applying powder foundations, bronzer and blushes, while their Flawless Foundation and Eco Refill Sachets are the go-to for flawless skin.
Whether you're dipping your toes in vegan beauty for the first time, or looking for new favourites to add to your routine, discover vegan beauty and skincare at Nourished Life.