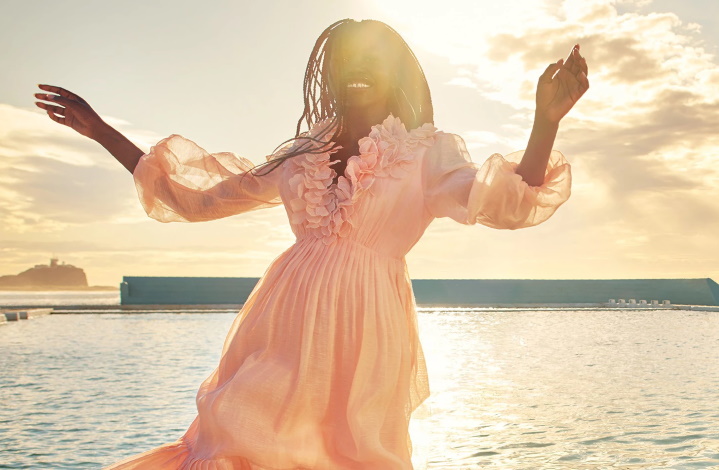 Led by fashion powerhouses such as Hugo Boss and Etam, many global fashion brands, innovators, and designers are stepping up their efforts to stop sourcing paper, packaging, and viscose textiles from ancient and endangered forests, and to scale up the use of next generation alternative materials.
Canopy Planet moves to address mounting issue
To produce fashion fabrics like viscose and rayon, over 3.2 billion trees are felled every year, many from the planet's most important ecosystems. 14 brands worldwide have now joined the Canopy Planet movement to address this mounting issue—a key priority being to "accelerate commercial-scale production of game-changing next generation solutions".
"At Hugo Boss, we are committed to sustainability, and understand that forests have a vital role to play in stabilising our climate and keeping our planet livable,"
Andreas Streubig
, senior vice president global corporate responsibility and public affairs at Hugo Boss said in a press release.
"Canopy Planet has made exciting progress on addressing key sourcing risks in the viscose and packaging supply chains."
"Turning around the current climate reality and biodiversity decline is an enormous challenge—and protecting the world's forests is the fastest, most effective, and cost-efficient strategy to do it," Nicole Rycroft, Canopy's executive director, said.
Zimmermann commits to sustainability as a core principle
For its part,
the Australian brand Zimmermann
, as a member of the United Nations Global Compact, has made a commitment to implement sustainability as a core principle and run the day-to-day operations of the business accordingly, this includes collaborating on projects to advance sustainability in the fashion industry.
As a print house, Zimmermann places water stewardship at a high priority and, therefore, digitally prints fabrics for the best possible colours and finishes, while the process uses around 60% less water than screen printing. Suppliers use eco-friendly, low-waste techniques, and water-based dyes.
Spinnova, meanwhile, a breakthrough Finnish technology company that makes textile fibres out of wood and waste, made its debut at New York Fashion Week this season, partnered with London-based brand Ka Wa Key.
The two companies premiered a proof-of-concept, gender-fluid fashion collection containing Spinnova fibres, igniting the conversation around recycling technology with international fashion buyers, retailers, and the press.
Spinnova and Ka Wa Key's partnership forges new paths in non-toxic recycling and materials science, as escalating emissions and waste in the fashion industry demand attention at scale. Ka Wa Key's designers Key Chow and Jarno Leppänen used fabrics and yarns in their collections, which will also be shown in Paris in October.
"We found an instant connection with Spinnova because we share the same ambition to make the fashion industry more sustainable. To our amazement, the Spinnova materials were also versatile, and we could use them exactly as we wanted—whether it was painting on the textile, dyeing it, adding digital prints, or knitting with it. I think this collection really shows that there's nothing restrictive about using sustainable materials," Chow and Leppänen said.
Platform E urges rethink of seasonal fashion weeks
In the wings, Platform E—a Portuguese next generation technology company that has enabled collections to be created and shopped digitally—is urging global fashion houses and the wider industry to re-think their approach to the seasonal fashion weeks.
In the midst of the world environmental crisis and the urgent consumer cry for brands to act sustainably, the seasonal production cycle of the fashion industry leads to millions of pounds worth of clothing being produced and then discarded every year.
PlatformE said in a statement that this has a hugely detrimental impact on the environment and that on-demand manufacturing and e-commerce platforms will allow brands to embrace a more sustainable way to produce their collections. PlatformE has been engaged by global brands including Gucci, Dior, Pangaia, Puma, Dior, and The North Face.
Redress Design Award driving environmentally conscious designers
The world's largest sustainable fashion design competition, the Redress Design Award, has emerged as a foster parent to a new generation of forward-thinking, environmentally conscious designers in the apparel and footwear industry.
This year's winner, Jessica Chang, has been enabled through her win to design a sustainable capsule collection with Timberland which will be sold in 2023. Ten finalists from the U.S., U.K., Germany, India, and China participated in virtual events which included educational challenges and master classes on advancing sustainability and circular design in the fashion industry.