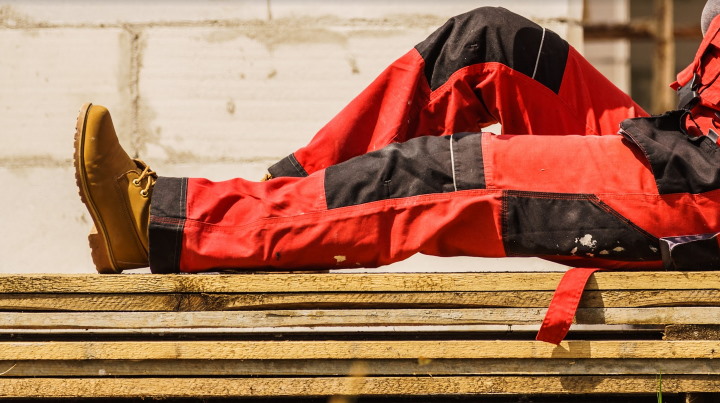 Work pants are essential components of daily life in any working environment. The pants are part of protective equipment, but most overlook it as a crucial element of worker safety. Without the proper gear, it can often lead to undesirable outcomes. The appropriate gear can make a difference between an ordinary day in the workplace and a significant injury.
Personal protective equipment (PPE) aims to protect the wearer from injuries and maintain safety while in the workplace. Today, there are various types of PPE, and work pants are one example. Work pants are essential for multiple reasons, but the safety they provide is undoubtedly the most important part. Different types of protective work pants boast varying levels of protection aside from being suitable for various environments.
Here are several factors outlining why quality work pants are essential in any working environment:
Why Do You Need Work Pants?
Unlike your average, casual pants, work pants have unique designs using a top-quality, heavy-duty combination of materials which ensures better protection while in the field. Most work pants are often available in a blend of polyester, cotton, denim, or heavy-duty material. They typically have double stitching and resilient pockets to ensure that they do not tear easily.
Generally, work pants undergo constant strain in the construction yard, factory floor, or other work environments, making their durability a crucial factor.
Today, you can find a variety of work pants in various styles where each has specific uses. Cargo work pants have several heavy pockets to carry extra items, while holster pants can store several tools, which helps save time and inconvenience. Some work pants provide the necessary protection against exposure to harmful elements such as fire or chemicals. When it comes to finding the best work pants for any work environment, make the right choice by choosing the best one that fits your profession.
Safety
The majority of workers choose pants they wear on the job based on style and comfort, but an essential consideration that most overlook is safety.
By wearing specially designed work pants, it lessens the chances of ending up with injuries to your knees and legs from typical workplace hazards. Whether you're working in an office or on a construction site, there are several potential dangers to avoid. With this in mind, work pants must be a component of the personal protective equipment to ensure the best possible workplace safety.
In any workplace, lacerations are the most common type of injury that work pants can prevent. The heavy-duty material of work pants reduces the chances of sharp objects reaching and penetrating the skin. Lacerations are likely to occur in construction due to the presence of sharp objects.

For those who work in conditions where open flames are present, using the correct type of work pants is the best option, especially those made of flame-retardant material. Work pants with flame retardant material can ensure protection in high-risk environments such as the oil and gas industry and chemical facilities.

Muscle and knee pain are likely to occur in any work environment. Certain professionals such as electricians and plumbers spend most of their work kneeling. The pressure on the knees for extended periods places significant pressure on the leg muscles and knee joints. The best approach to avert this issue is by wearing work pants with knee pad pockets. Once you insert knee pads into these pockets, it'll cushion the impact of kneeling.
Additional Features Of Work Pants
Work pants also have a variety of features depending on their purpose. Some might feature a sturdy seam construction, triple-stitched main seams, and taped seams that prevent the pants from breaking apart even after constant use. Others have rivets that strengthen the seams and supplementary stitches to fortify the stitching and heavy-duty zippers to withstand dirt, grime, and continuous use.
Some work pants undergo durable water repellant treatment to wick water in damp conditions and wider and fortified belt loops that support the weight of tools. Other notable features include wind-blocking technology and those made from a reflective material that improves visibility in potentially hazardous environments.
Work pants are a worthy investment that'll keep you safe in any workplace. Most will not limit your movement in any way while working since they typically have a loose fit.
Conclusion
Work pants should be an essential component regardless of the work environment or nature of work. Work pants are available in various styles and features specific to the work environment, even in the workplace. Whether you're working in construction or potentially hazardous facilities, stay safe at all times with the right type of work pants.