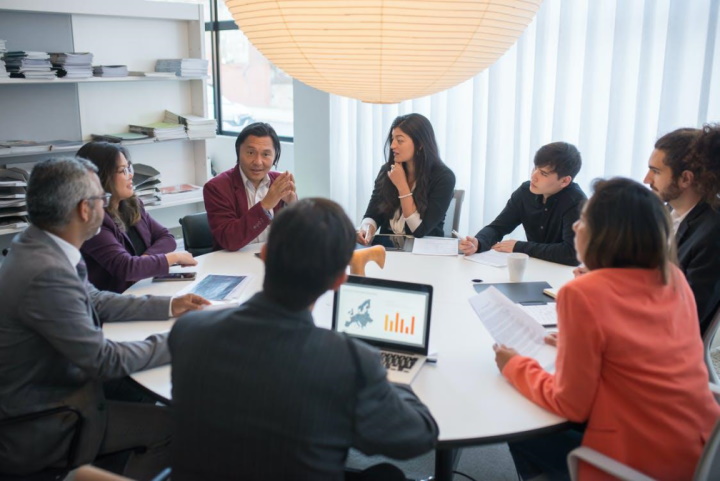 Human capital is crucial to a company's success. After all, an employee's hard work enables companies to reach their goals and earn revenue. Human capital, which refers to employees' skills, experience, and knowledge, is regarded as a highly valuable asset of every company.
However, human capital management becomes increasingly challenging as companies begin to expand. Poor management results in poor performance. Companies that were once growing rapidly suffer the consequences of poorly managed human capital and start to lose progress. Therefore, managing your company's human capital is essential to avoid workplace anarchy and conflicts and ensure maximum performance and progress. To help you with this purpose, here are five tips for managing a company's human capital.
Train employees
The main goal of human capital management is to enhance the skills and development of employees to reach business goals. Employee training is one of the most important aspects of human capital management. Providing employees with training opportunities will allow them to gain experience in existing fields while acquiring new skills, improving their job performance.
To maximize job performance, it's best to invest in a continuous learning strategy to constantly improve the knowledge and skills of workers. Alongside enhancing skills rapidly, doing so will also increase employee motivation and engagement, both of which are essential for human capital management. However, along with training employees, you should also improve your management skills.
One way to enhance self-knowledge is obtaining an advanced education such as a master's in human resource management (HRM). Understanding HRM at an advanced level will enable you to manage employees easily while also allowing you to train employees. You can enroll in a master of human resource management online to upskill quickly and flexibly.
Maintain employee well-being
The healthier employees are, the better they will perform in their jobs. However, work can become tough because of job stress and difficult working conditions. In such a situation, employee well-being can begin to decline as they may start to experience serious health issues and even burnout. As much as 75% of employees have experienced burnout. As a result, employee performance begins to drop, and workers with poor health cannot keep up with their work. Therefore, an important part of human capital management is maintaining employee well-being.
As one of the main reasons behind burnout is overwork, allowing your employees to take some time off work can be a good way to maintain employee well-being. While you may think doing so might reduce the company's productivity, in reality, it has the opposite result. Giving employees time off work allows them to recharge their minds and bodies, increasing productivity when they return to work. In addition to providing breaks, you can also reduce complicated processes and policies while introducing policies that make things easier for employees.
Providing employees with technology such as automation software can also help make their job easier, improving their overall well-being. Furthermore, increasing employee recognition and engagement is another effective way to maintain employee well-being.
Improve employee onboarding
Hiring talented workers will contribute to your company's progress if you effectively manage recruitment. Without doing so, newly hired employees will find it challenging to settle into the company due to poor integration and a lack of tools and information. This can reduce employee productivity, engagement, and overall job performance, adversely affecting the company's human capital. However, if you introduce new employees to the company culture and work environment, it's easy to avoid such a situation.
A good onboarding process focuses on engaging with job candidates as soon as they accept the job offer. Interacting with employees and notifying them about policies and benefits will not only help provide important information, but will also ensure they accept the offer. Once you've hired new resources, it's time to start creating a sense of belonging in them, to make them feel accepted. This will allow new hires to work with focus and commitment.
However, onboarding doesn't end with the first day of joining. You need to set training and orientation sessions for every new hire over several months to help them integrate into the company effectively.

Use human capital management software
Human capital management encompasses countless tasks you'll need to handle for each employee until they retire. Doing so can be quite time-consuming and challenging as there's a lot to think about. However, technology has made its way into the human resources sector, providing you with the perfect way to manage your company's human capital.
Human capital management software introduces automation to your management strategy, making things much easier to handle even when your human capital grows. For example, HCM software can effectively manage employee data while making it easily accessible, increasing productivity. But more importantly, HCM software can also automatically handle tasks such as onboarding, attendance, and orientation sessions.
HCM software also collects data on employees that can be analyzed to reveal valuable information that you can use to manage your employees more effectively. For instance, analyzing the data of poorly performing employees can reveal weaknesses that you can use to help such employees improve their performance.
Strengthen professional relationships
Employees will work at their peak potential when they trust and feel comfortable around them. Therefore, building strong relationships with your employees is crucial if you want to manage human capital effectively. However, for this purpose, you will need to increase interaction with your employees through communication. Without regular communication, employees will remain unfamiliar with you and won't share important information you can use for human capital management. So, keep in mind to communicate with your employees individually daily.
However, communication is not only about conveying messages but also listening to others' opinions. Appreciating your employee's opinions will make them feel valued, adding trust to your relationship with them. Recognizing your employees in this way is also bound to increase productivity. But in addition to communicating with your employees, it's equally important to encourage interaction amongst them to improve relations between employees. This will make collaborations and teamwork easier, leading to better human capital management.
Conclusion
Undoubtedly, human capital is essential for the success of every company. However, without effectively managing this resource, performance can deteriorate, leading to a loss in company growth. As a result, regardless of the amount and talent of employees you have, your company won't be able to reach its goals. So, follow the tips mentioned above to take care of your employees and manage your human capital.