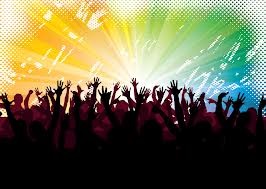 You may be familiar with speed dating, an increasingly common practice for meeting potential romantic partners. Seven minutes is all it takes to determine if you and another person are on the same wavelength, according to the method's proponents.

This model, when adapted for use in the business world, has shown remarkable success at corporate events, allowing attendees to broaden their network of contacts with both existing vendors and potential new ones. Look into video speed dating businesses, and you might get impaired to adopt this model.

The purpose of the many forms that speed networking might take is the same: to speed up your business contacts. Read on to learn about the benefits of this common method of introducing yourself to potential future business contacts.
Speed Networking at a Glance
The practice of speed networking is a type of marketing that is used to familiarize businesses with potential new clients. The structure, which satisfies the criteria for being considered strategic networking, is limited in time and does not rely on a third party to bring individuals together.

In addition, you have a few moments to identify yourself and clarify what you can do to help the new person you are speaking with. With that said, let's look at the various kinds of speed networking events.

Brief conversations between two individuals, during which each participant has two minutes to talk. When the timer goes off, a whistle is blown, and all participants switch positions to talk to a different person. During their time together, the participants trade business cards, discuss the merits of their respective goods and services, and occasionally strike commercial agreements. When all of the attendees have made new connections with one another, the event will come to a close.

Conversations take place between two persons and run for approximately thirty minutes. The details are usually worked out in advance, typically through an online system.

Participants will give presentations in which they describe what their company accomplishes. The most frequent types of presentation formats include slideshows and movies. In most cases, there is a time limit attached to the pitch. The pitches may be easily extended online by using social networking sites such as LinkedIn, which lets firms send their pitches to contacts who might be interested in hearing about them.
Reasons You Should Give Speed Dating a Chance
* Contribute to the expansion of your network of professional contacts.

* Get in touch with companies operating in the same or adjacent industries that have the potential to become providers.

* Synergies should be created, and new opportunities should be generated through cooperation.

* You can reduce the time and money you spend traveling and on publicity because you will meet many business owners in only one day.
Because the meetings for speed networking are brief, you will need to present all of the information regarding your company in a manner that is both clear and concise. You need to ensure that you have planned and practiced your speech in advance to guarantee that it will fit within the allocated amount of time. Look into video speed dating consultancy, and you'll receive all the answers to your concerns.