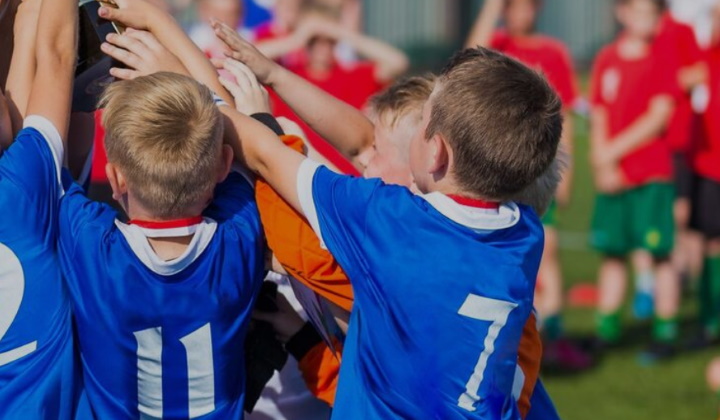 When it comes to getting the best materials for sports uniforms there are a few key factors to keep in mind. The priority of course should be your comfort, but you need to also think about the breathability of the materials, the durability and the overall pricing for the quality of the garment.

In many cases having comfortable and durable sports uniforms benefits the performance of the team members wearing the clothing. As much as you focus on the skill, technique and fitness of your team, equipping them with poor quality clothing could detract from their performance rather than add to it.

Let's examine the best materials that you could be looking into for your team's next uniforms.
Cotton
Cotton is a widely used and celebrated clothing material around the world. And for good reason! One of the benefits of using cotton in sports clothing is that the material can wick away moisture and sweat that builds up as you're training or playing a game. This helps players on the field stay more comfortable, as the breathable materials they're wearing don't constantly fill up with sweat.

Another benefit of having a breathable material like cotton is that it doesn't hold onto bad odours that can occur from sweating and playing sport. However, if you are a person who does sweat quite profusely, cotton may not be the best material for you. Let's keep exploring some of the other materials out there.

Polyester
Again a very popular material for clothing of all kinds, polyester has been a part of sportswear for many years now. The lightweight aspect of polyester (thanks to being made up of small plastic fibres) makes it an excellent choice for team sports as you're not being weighed down by heavy or thick materials.

You'll also be impressed by the overall strength and durability of polyester, again making it a popular choice in sports where the likelihood of a ripped jersey or harsh movements are higher. If you're on a tighter budget, using polyester is a cost-effective solution, as it's quite affordable when compared to other materials.

Due to the polyester being non-absorbent, sweat that accumulates will not be absorbed and instead sits on the outside of the material to dry out on its own.

Bamboo
Bamboo sportswear has been growing in popularity over the past few years, thanks to its moisture-wicking properties. This is ideal if you're looking for more of an odour-free uniform to equip your team with. Another great advantage of bamboo is the fact that it can protect against UV rays, so if you're playing sport outdoor in the sun, having that extra layer of protection is always necessary.

The overall production process with bamboo is more suited to the eco-friendly world that we're striving towards these days, so making the switch to this more sustainable material could be a good move for your team.

Microfiber
The name "microfiber" comes literally from the fact that these minuscule little fibres are many times finer than one human hair. The microfiber products are all made using a mixture of polyamide and polyester, which makes them a soft and durable material.

The downside to microfiber is that due to its labour-intensive manufacturing process, the price tag for this material is quite expensive when compared to other materials. Ordering large quantities of jerseys or sports uniforms Perth, could be quite a large investment. For many smaller clubs, this might not be viable given their limited budget. However, if you are looking for a comfortable and top quality material for a sports tracksuit, microfiber could be the one for you.

Synthetic
Synthetic material is another popular choice that is able to absorb moisture as you're out playing a game or training. Being breathable and durable means that many different sports teams have used synthetic materials for their sublimated uniforms. You'll also see many other sports accessories or equipment being made from similar materials.

Nylon
Another type of material that most people have probably heard of, but many of those may not realise the prominence of it in the production of teamwear and activewear. One of the clear benefits of nylon that puts it above the rest in the field is its stretchability, allowing it to stretch or conform to different body shapes.

Nylon is also very breathable and thankfully the material dries quite quickly, making it a great material for clothing that is undoubtedly going to be sweat in.

With all the different types of material out there, it can be difficult to narrow down your selection to find the perfect one for you. Ideally, it should be one that you feel comfortable one and fits your specific needs. Is it going to be for a soccer team's uniform? Or are you looking for some winter activewear that you can wear outdoors in cooler weather?

Once you've identified the primary use of the clothing, you have a clearer picture of the properties that you want the material to have. Ultimately, there's no one material that sits above the rest, so it may take a little bit of experimentation to find the right one for you. You can also check to see what other people doing similar exercises or playing similar sports are using, as this can give you a good starting point on what you should be looking out for.