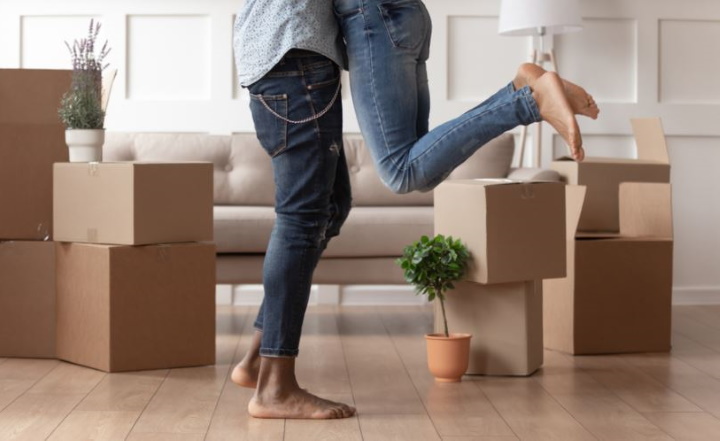 Moving to a new home is perhaps one of the biggest decisions that you can make in your life. It could mean something to everyone. Perhaps you wanted to have a fresh new start. Or maybe you acquired your dream home.

Whatever the reason is congratulations. However, moving to a new house can be stressful. Packing and unpacking your belongings, as well as getting associated with your new house and community can be overwhelming to anyone.

The good news is that there are some moving tips and tricks that can help you resettle faster, safer, and of course more convenient. Use this moving checklist to make your moving process smoother and successful.
1. Do a walkthrough

This is an important early step you should skip before the actual moving. You might have already visited your new house several times before you decided to buy them. However, it is critical to visit the house once more when the house is completely empty. Doing this allows you how will your furniture and other belonging will fit it into a new space.
It is also important to check if all of the terms of the sales were followed. Are all your requested repairs have been done? Do all the fixtures, outlets, and switches are working properly? If you are able to find the issues of the house sooner, the realtor or perhaps the previous may still help you to fix them.
2. Prepare early

The best way to be prepared for moving is to start early. There are several things to do before you actually move to a new home. One of them is packing your things. This is definitely one of the most challenging steps in moving into a new home. However, if you start early, you might as well enjoy the process.
Start by making a plan ahead of time. Create a checklist of what you need to move. With that said, consider also getting rid of some stuff that you don't need. You'll be more organized this way.

When all your things are packed, you may need to find the best mover that will bring your things to your new house safely. If you are in Australia, finding a mover is much easier. There are several reliable and affordable Sutherland Shire Removalist that can move your stuff fast and safely.
When you hired a mover, make sure that you get in touch with them. If there are dangerous or fragile items in your package, make sure the mover is aware of them. Labeling your boxes may also be a great help both for you and the mover.
3. Make your new home child and pet friendly

If you are moving with children or pets, you need to pay attention to every room of your new house and ensure that there is nothing in these rooms that can harm them. Secure all the outlets. Make sure the windows can be locked safely. Keep an eye on sharp edges that could hurt your kid. Furthermore, keep sharp objects like cutters, scissors, as well as other dangerous objects away from your children's reach.
4. Locate your electrical panels and water valve
Almost all houses have a panel that controls your main electricity and water source. Make sure you know the location of these panels in your home. Find your fuse box or circuit breaker, so when the power goes out for some reason, you'll know where to go.
Identifying the location of your main water valve is also important. You can use your water valve if you need to shut off the water to your entire house. Its location may vary depending also on your house site. If you're moving to a place with cold climates, the water valve may be located in your basement. However, if your new place has a milder climate, then you may find your main water valve outside your house.
5. Check your smoke and CO detector
Aside from your electrical panels and water valve, it is also critical to identify the location of your smoke and CO detectors. Make sure that these panels are functioning properly. If you found out that either of them is defective, replace them as soon as possible. These panels are the cheapest and most effective way to protect yourself and your family from a fire.
6. Clean the house

You don't want to skip this step if you want a good start in your new home. You can do this before you set up your belongings or after going through the moving process. In fact, it is recommended to clean your house before and after moving. However, if you don't have much time for deep cleaning, you can also ask the help of professional cleaners.
7. Change locks and add security features

This is another safety measure you need to take when moving to a new home. Change your locks not only for your doors but also for your windows as needed. Consider getting a security system or simple alarms for your home. Having these things can help you have some peace of mind while living in your new home.
8. Meet your neighbors

Meeting your neighbors is a good way to explore and learn more about your new community. If you establish a friendly connection with your neighbors, you can get access to some important information such as nearest stores, community centers, and even their most trusted plumbers and locksmith. It is also important to know those people around if you're new to the place.