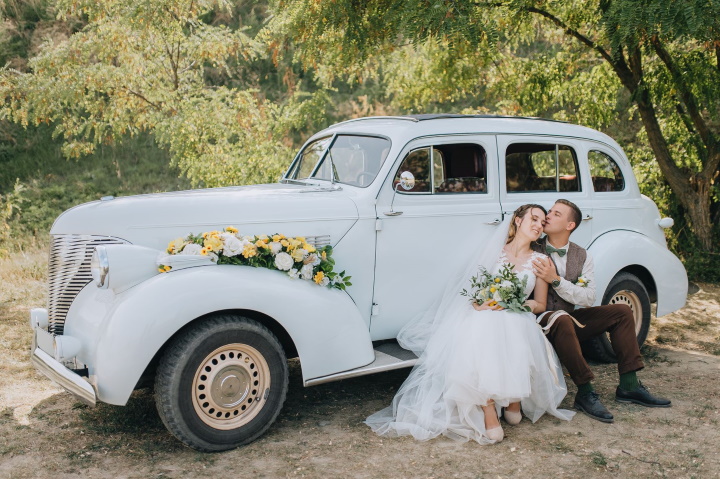 Everybody knows that planning a wedding isn't easy. When your big day is just around the corner, there are many details you need to check. Aside from your gown, venue, food, cake, party favours, and more, there's one more thing you should never forget to plan, and that's to book your wedding car.
Some people end up choosing whatever model or brand of car they can find and end up regretting their decision because it's too small, too expensive, or too uncomfortable for the weather. That's why before you experience these unlikely disappointments, it'd be best to know how to find the right wedding car that won't break the bank.
No matter how far the distance is to your wedding venue, it's best to choose the right wedding car. Here are some tips you can consider:
1. Set A Budget First
Deciding on your wedding car is influenced primarily by how much it costs. Prices vary according to the vehicle itself, the distance, and the number of vehicles needed for your wedding. Like the other components in your wedding, you can decide better when you have a budget in mind. This will allow you to shorten your list of choices and guide you to have a better decision.
Consider hiring just one car for the bride and the father, who typically travel together to the ceremony, if you want to save money on your wedding transport. There could also be different options of services provided by car companies in Australia. This will all depend on your arrangement with the wedding cars Sydney company. It's best to settle a deposit when you decide on what car model to choose to ensure that the vehicle is reserved for you.
2. Try To Select Your Options Early
Planning early goes a long way for you to have a smooth wedding. Like other vital aspects of your big day, you should select your preferred wedding car in advance. There are many options for you to look into when it comes to renting. Online resources offer good services, as well as physical stores too. Searching for a vehicle earlier will increase your chances of finding something you like.
Book a car about a month in advance to ensure no scheduling conflicts occur. When selecting a car, don't forget to search and read reviews online. If it helps, ask referrals from friends and families so they can give you advice on the services of the car company. Once you've found your options, you can schedule an actual visit to see the car in person.
3. Find A Wedding Car Suitable To Your Wedding Theme
There are many essentials when planning a wedding, and the theme is one of them. Consider your wedding theme when choosing a car. The first thing you should identify is whether your wedding is modern or traditional. This factor will impact the kind of car needed for the special occasion.
Also, select a suitable colour. Would you like black or white, or are you finding a different colour scheme to match your wedding theme? Whatever qualities you're looking for, make sure it's suitable for the overall wedding vibe.
4. Opt For Local Wedding Car Companies
Local companies are the best options when it comes to a bridal car. These are driven by drivers who know the area, so you won't have to deal with having miscommunication on addresses and venues. The drivers will give you advice about beautiful locations for photos, places to avoid, and the fastest route between the church and reception throughout the day. In addition to being cheaper, renting from a local company won't cost much in fuel.
5. Choose A Car That's Appropriate For The Weather
It's wise to consider unpredictable weather ahead. Choosing the suitable car model for the wedding also depends on the season you're getting married. Convertible cars may not be a top choice during the summer or winter seasons. It'd be too cold to have an open-air commute during colder months and too hot or airy during summer. Hence, try to find the right car that's fit for the season and the weather.
Conclusion
Your choice of vehicle on your wedding day reflects your style and sense of taste. The classic car you love, which you think is in line with your wedding theme, can be used on your big day. You can also go for a modern car model if you prefer it over vintage ones. The choice is all yours; what's important is you're happy and contented with your selection.