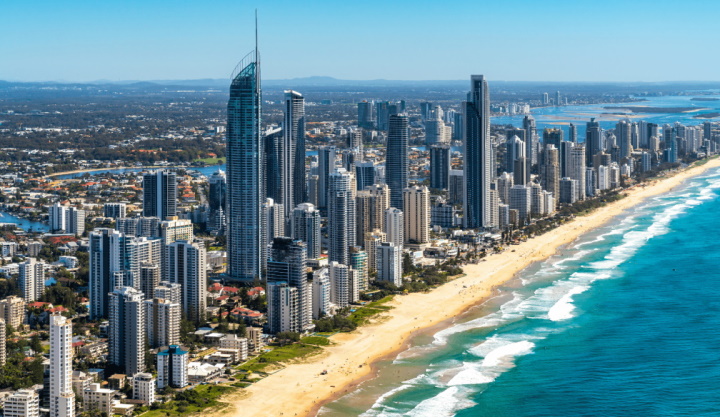 Moving is a task that can be very stressful. No one enjoys the process of moving. After all, you're usually running around trying to get a lot of things in order. Once everything gets settled, you're in for a treat. But getting to that point can be tedious. Luckily, you can mitigate a lot of these issues by adhering to a few tips. Here are some of the top tips for moving to the Gold Coast, Queensland.
Some Of The Best Tips For Moving To The Gold Coast:
1. Hire a Removalist
One of the best things you can do to mitigate a lot of the stressors of a move is to hire local Gold Coast professionals to assist. By hiring professionals for assistance, you can alleviate a lot of the problems with moving on your own. Not only will they be fully experienced at handling cross-country moves, but they can eliminate a lot of the logistical issues that you would have to handle on your own. Without having experienced a long-distance move previously, it can be difficult to know what to do and what to avoid. A professional removalist by your side can give you the confidence you need to handle the move with ease. They can take a lot of the time-consuming tasks off your hands while you focus on getting everything else in order.
2. Hire Professionals Early
Not only do you want to hire professional movers, but you want to hire them early. A professional mover is typically going to give a much lower price if you hire them early. The later you wait, the less you can shop around. Likewise, you may find yourself in need of a removalist at the peak of the moving season. This is only going to increase the total cost of the move. Hire early and you can avoid overpaying.
3. Organise Everything
The more organised you are with your moving process, the easier it will be to manage. You want to have everything in order if you want to facilitate a move quickly and effectively. When you are getting ready to make a big move to Golf Coast, you want to get all of your belongings in order. Have everything ready to go. You need to begin taking inventory of everything you will be bringing along with you. Having everything organised can keep you from missing something and panicking at the last minute.
4. Pack Early
Another tip that you should be using is packing early. The earlier you pack, the easier the move will be. By packing things ahead of time, you don't have to worry about forgetting something important. It will also give you plenty of advance notice to find a specialist removalist that handles certain things. For instance, if you have a heavy piano, you may need a speciality removal service for it. You want to get everything you are taking with you ready ahead of time. The sooner you begin planning and packing for your move, the better you'll be able to handle everything.
5. Get Supplies Early
You want to have a lot of moving supplies with you beforehand. A lot of removalists will allow you to get supplies from them. If you are hiring one, you may not have to worry about this. If not, you'll want to purchase your supplies before making a move. This will help you get all of the things you need to handle your move.
6. Get Rid Of Things
One of the best times to get rid of excess junk is now when you are making a move. If you're planning on moving anywhere, you will want to get rid of all of the junk that you don't need to be bringing with you. A move can be stressful, but getting rid of a lot of clutter can make it a lot less so.
As you can see, there are plenty of different ways you can reduce the stress of making any type of move. If you are planning on moving to the Gold Coast, you will want to ensure that you are using some of these tips. Hiring a removalist that has experience handling similar moves is one of the best things you can do. That way, you will have someone working on your side who knows what they are doing and how to do it. When hiring a removalist, you want to prioritise experience over everything. Finding a removalist with experience is one of the best ways to mitigate the stress of your move and to make it go seamlessly. They will handle a lot of the logistics for you so you can focus on other aspects that need attention. This will free up your time and make the entire process from start to finish much more manageable.