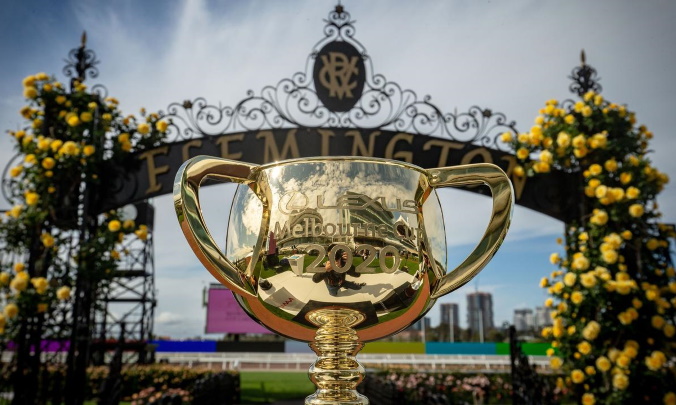 Participating in a Melbourne Cup office sweep is basically a rite of passage for any Melbournian – and indeed Australian – and in the lead-up to the first Tuesday of November, many businesses will be running one in some form or another. The logistics of the sweep vary based on a number of factors, and these are the steps you should take when organising it.
1. Ascertain how many people want to be involved

This is the first step in the process of organising a Melbourne Cup office sweep, and probably the most important. Generally there are 24 horses which start in the Race That Stops a Nation, so divide this number by however many people want to participate to determine how many horses each punter gets. This can be very easy, or very hard. If you've got 24 people in the office and they all want to compete, great – one horse each. Likewise if 12 or eight people want to play, or any other number divisible by 24. If you've got 26 people who wish to get involved, things get a little difficult, but we've got a couple of ways you can sort it out.
2. Don't be afraid to get creative when dividing up horses

As mentioned, deciding how many horses each participant gets can be a little complicated if you've got an awkward number involved, but there are a few ways around it. If, for example, you've got 26, there are a couple of choices. One of the simplest is to hand out every horse twice – 22 people will end up with two chances, while the other four will have just one. Obviously this is not ideal for those four, but the positive is that everyone is involved. Another is to give everybody one horse – this means two people will be sharing a horse and will have to split the prize pool as a result, which while once again not ideal, still gives everyone a chance to get involved.
3. Place the name of every runner into a hat

Now to the logistics. Whether you use a hat or some other vessel is of no major importance – as long as you can fit the names of every horse inside, and participants can't see which horse they're choosing as they make a selection. Typically, the major newspapers will have a page with information about each horse which can be easily cut out and used for your office sweep. Alternatively, you can just write the names down of each runner on a piece of paper.
4. Have each participant select their horse(s)

Now it's time for the fun part. The order in which people pick their horse or horses isn't overly important, since each person has an equal chance of picking the favourite as they do the most rank of outsiders - regardless of whether they pick first or last. The most important thing here is to ensure no one can see which name they're picking – for an office sweep you would hope most people wouldn't be trying to cheat regardless, but you never know! Hold the hat, or whatever the names are in, up high, and have punters reach in and pull their selection out.
5. Keep a record of who has which horse

As everyone selects their horse, make sure you keep track of who has which name. It can be a good idea to put this information up where everybody can see it, because this way it's easier to ascertain who is looking the goods and who is struggling throughout the course of the race. It also helps you to avoid any switches which may occur when punters with a little more knowledge of racing try to sneakily convince unsuspecting racing amateurs to trade horses.

After you've followed all of these steps, you're good to go. The final thing to do, of course, is to switch on the TV and follow the race, and enjoy the extra element of excitement that your office sweep brings to the big race.