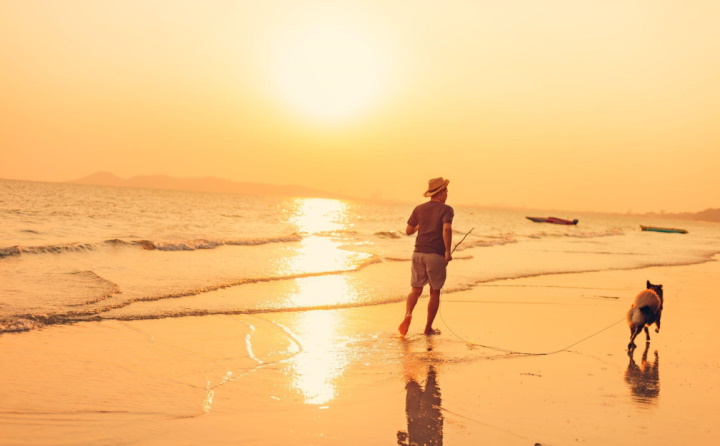 The weather is warm, the beaches are easily accessible, and the public spaces are bountiful and beautiful. Here are some more reasons you should pack your bags and head to Sans Souci!
One- Beautiful Beaches
Because water surrounds Sans Souci, there are beautiful sunrises and sunsets, as well as a ton of good sand to spread out on.t Visit a few are Cook's Park, Dolls Point Beach, and Lady Robinsons Beach.
Two- Reading Scene
Sans Souci has a large selection of book stores. Tidepool advertises book gatherings while Read it Again Books brings people in with its discount prices. Books 'n Brains sells physical books as well as eBooks. The best part? Buy a new book and read it on one of the many white-sand beaches.
Three- Dive In
Opportunities for water sports and diving are rampant in Sans Souci. Abyss Scuba Diving will teach you how to dive, while St. George Underwater Centre will take you on a free dive around the shores of Sans Souci.
Four- Get Wild
Speaking of our animal friends, Sans Souci is close to many wildlife sanctuaries. There's Wildlife Health Australia, which links up animal and environment lovers. The Australian Wildlife Society which preserves threatened species is also close by.
Five- Have a Drink
There's a strong bar and tavern scene in this beachside neighbourhood. Baybreeze Cafe has a range of cocktails and hosts live music whereas the Intersection Tavern has trivia nights and a beer garden. Seafood Works offers drinks with their famous fish and chips. If you're a cocktail connoisseur, you'll fit right in.
Six- Fly
Sans Souci is ten minutes from the Sydney Kingsford Smith Airport. You can fly from Sans Souci to anywhere and it is especially convenient for locals who have to travel for business frequently. Sans Souci is also home to the Independent Aviation Pty, making getting where you need to go easier than travelling up the road.
Seven- Go To School
The public and private schools in Sans Souci are some of the best. The kids at these schools have chances to expand their horizons by joining clubs, teams and participating in fun events like the Easter Raffle. Sans Souci Public Schools say they strive for excellence in "academics, culture, and sporting."
Eight- Go Camping
If you like roughing it near the beach, living in Sans Souci makes it pretty painless to pack up enough supplies for the weekend and go camping. Local hotspots are Cockatoo Island, where you can sleep on the waterfront with views of the harbour, Wombeyan Caves Camping, and Bonny Vale Camping Ground.
Nine- Sparkle
Sans Souci has a high concentration of family-owned jewellery stores. At Bead Them Up, you can create your own unique pieces while at Michael Korakas, you can meet jewellers who custom make what you want. Hatzi Jewellers also offers to take your old jewellery and redesign it to fit your style nicely.
Conclusion
Pack those bags, tell your boss, and get moving to this hidden gem of a neighbourhood. If you take the plunge and choose to live in Sans Souci, you'll find it has everything you need.