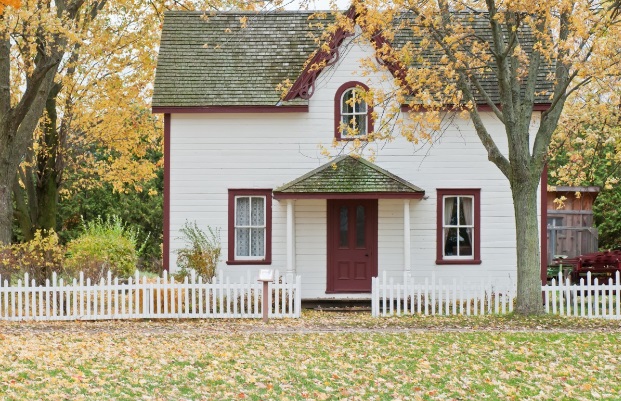 Retrospective valuations are a way for you to get an estimate of the value of your property or business at a certain time prior to today's market. Many Property investors and property owners are unaware that they need to know the current value of their property as well as the value on the day it was acquired
We've put together this guide to help you establish and understand when a Retrospective Valuation is needed.
What is a retrospective valuation?
Put simply, a retrospective, otherwise known as backdated valuation, is an estimate of the value of your property based on a particular time in history. It can help you with things like estate planning and tax purposes, as well as other financial issues that may arise.
The most common use of this type of valuation property report is to identify a property investor's capital gains tax liability, as this will depend on the increase in the property's value from the purchase time or first used as an investment property to the time it is being sold.
Other circumstances to consider if you require a retrospective valuation report.

1. Separation from a spouse: for distribution purposes, the property's value must be identified on the date of official separation.

2. Inheritance of properties in a deceased individual's estate: identifying the value of the property on the date of the deceased individuals' death for distribution purposes.
Why do I need a retrospective valuation?
Retrospective valuations are helpful for many different reasons! One reason you might need a retrospective valuation is that you are looking to sell your property, but you're not sure what it's worth.
Another reason may be that someone has told you they want to buy your business and offer a certain amount of money for it- but again, there's no way of knowing the true value without doing a little research of the prior market value from a certain time period.
Retrospective valuations can also help you if you're looking to do tax planning for your business or personal assets, wondering what insurance coverage is appropriate, and wanting to make sure that a potential sale of your property would be at market value- the list goes on!
Our role as professional valuers is to accurately identify the original property price at the date in question, a historical data analysis and physical inspection would be undertaken, as our valuations reports require high knowledge and understanding of the property.
A Historical Data Analysis
A property valuer will gain access to the database which contains the historical market value data. This data will give a valuer clear information about the market conditions when the property was initially purchased.
A value of a property fluctuates on a regular basis, this means valuers would have to do extensive research into the market conditions over this time. Any changes significantly impact the current sale price as well as the historical valuation of a property.
A Physical Inspection
Property valuers conduct physical inspections which allows them to gather substantial evidence to provide an accurate property valuation which can have a significant influence on the overall value of the property.
This is identified by:
* the condition of the property.

* complex or hidden attributes that could not be established through data analysis.

* potential structural and pest issues; and

* the surrounding area and available amenities.
While a physical inspection is not always required, it gives the Property Valuer a good picture of details that would otherwise be overlooked.
Key Takeaway
A basic breakdown in understanding how retrospective valuations can benefit you and when it is required. The valuer will take into account any major changes to the property in their property valuation services which can affect the current valuation figures in contrast to the original date.
In each of the above instances mentioned, a retrospective valuation has a significant impact in various circumstances, e.g. individual's tax obligation (CGT), separation from a spouse, and inheritance of properties from a deceased individual.
It's necessary to obtain a retrospective valuation property report from a certified property valuer. If you are new to the world of property investment or valuations, and all the unfamiliar terms of understanding of where to start and what service is best for you, get in touch with us today for any questions or services to do with your property in both commercial and real estate.
Author Bio
Kerryn Lee – LinkedIn Profile
Kerryn Lee is an API qualified property valuer with upwards of 20 years' experience working in the Adelaide property market. Her expertise spans over all property types and sizes, and includes specialisation in litigation, compensation, and Family Law Court property valuations. Using this experience, Kerryn has completed valuations on large scale properties within South Australia valued over $10 million.