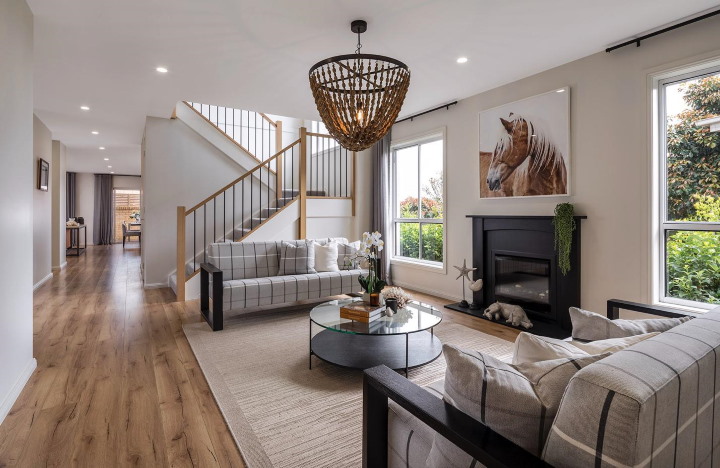 Are you considering outgrowing your home? Or has your house gone all shabby and doesn't suit your current needs at all?
Well, surely you can renovate your property, sell it and buy a new place or build somewhere else, but there is a better solution to such housing conundrums. Yes, we are talking about a Knockdown rebuild.
Don't know what knockdown rebuild is or how a Sydney home builder can help you with the process? Keep reading to know everything about knockdown rebuilds in Sydney.
As the term indicates, a knockdown rebuild includes pulling down your already existing property and then using the same area to build a new home over it, which suits your family's current needs properly. You can contact a home builder in Sydney to rebuild a home using the same land instead of going to another place to build it.
When Would You Consider A Knockdown Rebuild?
There are many benefits for choosing the option of a knockdown rebuild, including:
You don't want a turnkey house but a home that is according to the vision you
have and don't want to compromise that vision.
You don't want to go through the hectic and time-consuming procedure of finding
a new house or a lot to build a house from scratch.
You want to have a better home in the same area and community, and you don't
want to move anywhere else.
You wish to save stamp duty costs and fees for real estate agents.
Pros And Cons To Knockdown Rebuild Sydney
Pros
Lower Cost Than Buying A New Property
It is preferred to go for a knockdown rebuild than searching for a new lot or a turnkey house which obviously takes a lot of money, energy, and time. Knockdown rebuilds are also less costly than renovation, and there are no financial surprises. There are no real estate fees as well.
Same Location Perks
You don't have to leave the area that you love living in. All you need is to customize your property according to your specific requirements, and you don't have to adjust your way of living according to the new place and people around.
Better Home
Not only is it cost-effective, but you get to create a house that fits all your needs without any compromises. Not to forget, you can modernize your home, make it energy-efficient and according to the latest building safety protocols.
Cons
Some of the cons of knockdown rebuild are as under:
You might face issues regarding council approvals.
You will have to look for temporary storage and accommodation.
You will have to find the right home builder in Sydney for handling your project.
Costs You May Need To Consider
It is natural to desire the best when it comes to constructing your dream house, but you have to be careful about it, so you don't exceed your budget.
You need to look at your must-haves and allow yourself the stuff which is most important for your new home. Try to find space for add-ups that suit your budget.
Once you decide to go for knockdown and rebuilding, you will need to consider the demolition and the cost of building and designing factor. Demolitions are typically between 10,000 to 15,000.
Go for the essentials first and then save up for add-ons such as the lightning. In that period, you might need to look for a temporary place to reside in. Make sure your keep in mind the budget for that too.