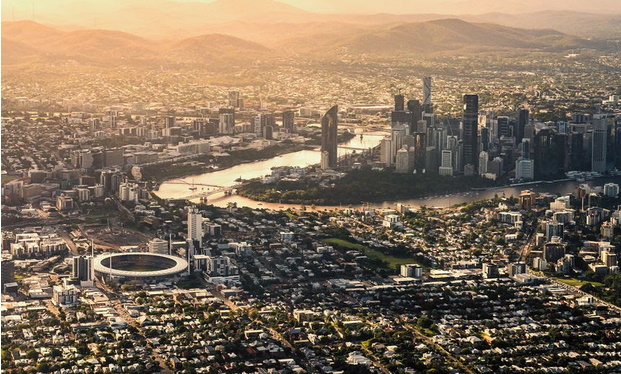 The hottest real estate markets around the nation are no doubt in the South East Queensland area of Australia. This is now home to some of the most stunning views, facilities, and living standards you can find anywhere in the world. With major investments in the way the state's infrastructure is developed, you can build homes faster. This means competition and property prices are at their peak. Although property prices are still high in this region, it is a buyers' market. And property prices continue to rise. Some of the amazing areas to buy in Brisbane are:
Carina Heights
One of the best things about buying a house in Carina Heights is the proximity to major transport systems. The railway line runs through the area, making it very convenient for commuters. The expressway is also close by. It is a compact place, which allows for plenty of open space. On average, a home there goes for about $667,500.
Ferny Grove
One perk of buying a house in Ferny Grove is the proximity to major cities. This will allow you to travel to these cities conveniently without spending too much money. Proximity too many fine schools. You don't have to drive too far to get to a good public school. Or Private schools.
You can buy a house in this area now before it is too late. As many properties are still available from owners who want to move out of the current housing market. On average, a home there goes for about $620,000.
Mansfield
Besides the natural beauty, the city is home to vibrant nightlife, and shopping centres are accessible. The prices here are not cheap by any stretch, so better get a professional and expert's advice before you get started with buying a home. On average, a home there goes for about $685,000.
Stafford Heights
If you want to own your own home here, you can choose from many different styles of houses with various sizes and amenities. The area is a very safe and relaxed lifestyle here. Moreover, you will find that the cost of living in this region is very reasonable compared to other parts of Australia.
Thus, when it comes to buying your new home or real estate investment, you will have plenty of choices to select from in this beautiful region. On average, a home there goes for about $611,000.
Tips & Suggestions
What Factors Should You Consider When Deciding Where to Buy a House in Brisbane? Here are some important considerations:
Budget
How much are you willing to invest into finding the best areas to buy a house in? Once you know how much you are willing to spend, you can begin to look at the different areas around the city of Brisbane. You will see what properties are available and what prices they are listed at.
Availability of a Real Estate Agent
Find a property consultant in Brisbane. With a real estate agent, you will have easy access to all of the properties available. They will also give you information about different homes for sale in Brisbane and the current market value of the property.
Do Your Research
Have a checklist of things you want. Look at the open houses that are happening in that area. Find out about any upcoming functions. Take note of the houses that catch your eye. Compare the prices in different areas. Look at the amenities available, such as the schools, hospitals, and recreation areas. This will help you narrow down your choices.
Conclusion
Finally, ask your friends and family what they. By looking at what others think about different areas, you can narrow your search down quite a bit. You may even find some hidden gems that you wouldn't have found otherwise.