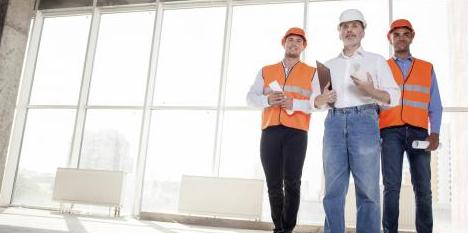 A commercial building inspector in brisbane is a person licensed to determine whether a commercial property meets building codes requirements. In Australia, the commercial building market is rapidly growing, forcing the government to set more strict standards for contractors and commercial building owners. Since there are always hidden issues in commercial buildings, it is recommendable to consider inspection, especially if you are buying a new commercial property. Inspections range from simple visual analysis to detailed technical analysis.
A commercial building is a building that can generate substantial profits from capital gains or rental income. In Australia, the common commercial buildings include offices, industrial buildings, buildings housing financial institutions, shops and restaurants. For a successful inspection to occur, the type of occupancy and the age of the commercial building must first be determined. The report from a commercial building inspector indicates repairs and maintenance processes that are needed for the building.
Services offered by a commercial building inspector
Structural inspection
This is the kind of investigation is very important, especially for people who want to move into a newly acquired commercial building. Structural components of a building such as framings, roofing and the foundation can cause you a fortune if severely damaged. Commercial building inspectors check for any foundation movement, material damage and structural stress that may cause cracks in walls and floorings.
Electrical inspection
Maintenance of a commercial building electrical system is essential as slight errors in the system can cause severe hazards on occupants or destruction of the highly valued property. Electrical inspections make sure that all electrical appliances in the commercial building are working correctly and in a safe manner. The electrical inspectors also check on the condition of the general wiring and advice whether rewiring is needed. To reduce the risk of electrical fires, electrical appliances malfunction and to ensure that your employees or tenants are safe, you must constantly contact commercial buildings inspectors for an electrical inspection.
Moisture inspection
Moisture build-up behind walls is a common problem in commercial buildings. The problem with the accumulation of moisture is that it reduces the energy efficiency of a building. Moisture inspection is tied up with mold inspection as moisture is a condition that supports the growth of mold. The advantage of commercial building inspectors is that they come armed with humidity gauges and moisture meters to do the moisture inspection faster and more accurately. Thermal cameras were also developed to help inspectors isolate warm and cold air infiltration issues in commercial building.
Coating inspection
Coatings are one of the finishing products applied to commercial buildings for protection. Coatings are also a center of attraction for any building. Since some paints suffer from cracking and weathering, it is essential to keep inspecting the coated surfaces for maintenance. Commercial building inspectors make sure that the coatings on your building offer optimum aesthetic enhancement and protection to your premises.
Pest inspection
Pests such as cockroaches, rats, mice and ants are a significant cause of structural damage. Apart from regular inspections on pest infestation, commercial building inspectors also offer a guide on pest management practices. Your commercial building inspector must also be flexible to provide pest management services when emergency pest infestation occurs.
Since many commercial building inspectors in Australia offer these services, choosing the best is a question of how the services are priced and the level of flexibility and trustworthy the company provides. An excellent commercial building inspector should give not only a report of the above problems but also a detailed explanation of the causes of the issues and future precautionary measures to avoid recurring of the issues.