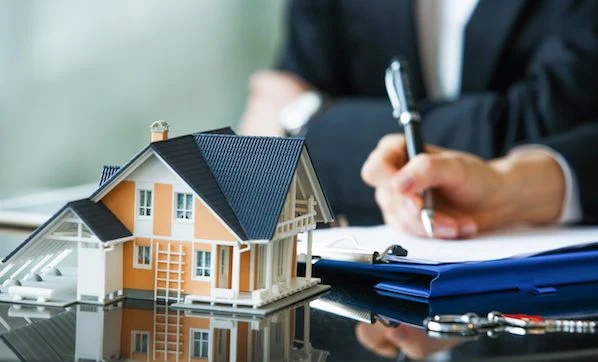 The real estate industry is undoubtedly going stronger and larger than before. The reason is because of the increasing demand for housing across the world. However, the competition in this industry is perhaps one of the stiffest competitions in the business world. And the companies who integrate the latest technologies in their overall system are the ones who have the edge over their competitors.
Speaking of the latest technology, communication plays a crucial part in determining the success of any business. That is why most real estate businesses are now integrating toll-free numbers in their communication systems simply because it allows their clients to connect with them without worrying about additional call costs.
In this article, we will tackle the different advantages and benefits that a real estate business can get using a toll-free number. Let's discuss them one by one.
Enhance your company image – this one of the great advantages of integrating a toll-free number into your business. It projects a bigger company professional image to your clients since they can reach you even if you are beyond their borders. From their perspective, your business is more credible than others without toll-free numbers.

Enhance your market reach ­– no doubt that every business wants to expand their presence from different regions and countries. Toll-free numbers allow you to grow your market anywhere in the world because they provide substantial exposure to your prospective customers and clients, making them aware of your real estate business plan. Thus, encouraging them to get in touch with you.

Vanity numbers – a vanity phone number, in case you don't know, is a customized set of numbers that either spell out a word in a memorable way. One good example is 1-800-ESTATE. Here, the actual number to be dialed is 1-800-346-4974 but the vanity number is more remarkable, isn't it?

Enhance your call management – it is undeniable that most real estate businesses operate with just a limited crew, especially startups. Limited manpower can hinder the business's progress and capability to handle a large volume of calls. In this case, toll-free numbers play a vital role in managing incoming calls. One thing that real estate businesses want to avoid is for customers to get irritated because of busy tone encounters. With a toll-free number, you can build multiple points of contact so unanswered calls can be eliminated.

Increase your lead generation – one of the awesome benefits that you can enjoy with a toll-free number is the fact that you can gain more potential clients. This is possible since investors and buyers tend to trust real estate businesses who have a set of toll-free numbers to dial.

Improve your customer satisfaction – a prospect needs to inquire about a property but he or she has a hard time reaching you. The result? Disappointment and probably look for another. This is just one of the many scenarios that you want to avoid at all costs. However, if you have excellent customer service where their queries are immediately answered, then there is a great chance of converting your prospect into a real buyer. Having a positive experience will only result in a positive business image.

Use toll-free numbers nationally and internationally – businesses should not be limited within your border only, particularly when it comes to the real estate business. Many potential buyers may want to invest or own houses in other countries for different purposes. A valuable contact number such as a toll-free number can certainly draw a lot of attention to potential buyers from all over the world.

Low overhead costs – toll-free numbers are less expensive than you think. They are free to call since the business owner is the one who pays for the call cost. With the benefits that a toll-free number can provide especially a branding label of your business, it is definitely cheaper than anticipated.

Build your credibility – as we all know, toll-free numbers are usually associated with an established company or organization. If you're just starting your business, integrating a toll-free number can help enhance your business in the market.

Great flexibility comes with a toll-free number – perhaps one of the most awesome benefits that toll-free numbers have to offer is the fact they are flexible to the point of being customized depending on your business requirements. Whenever you want to make an update on your contact number, you can easily do it. Another thing is that you can reroute incoming calls to a different number so you can be sure of efficient customer service.
Final Words
No matter what your business is in, you need to provide a way for your customers and prospects to contact you, nationally or internationally. And as your real estate business expands, so is your customer base. That is why you need a phone system that can accommodate your call volumes. Adding a toll-free number to your business will allow your customer to call you without paying for long-distance charges.
With Telnum, all your communication requirements can be achieved without looking further. We are a one-stop-shop that provides different types of telephony systems including toll-free numbers. Give your real estate business a local presence in other countries without the stress of high cost. Reach on us now and our Tech Specialists will answer all your calls and concerns.