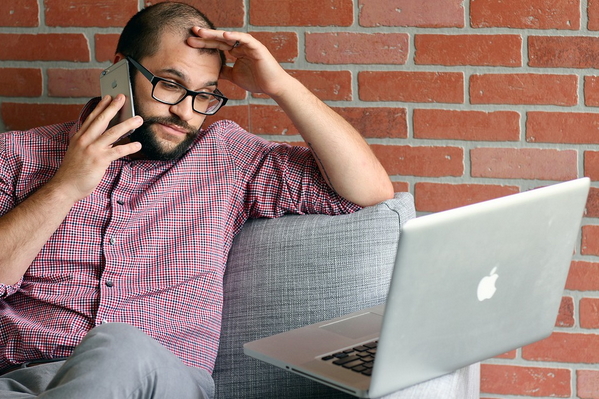 There's no rule book for navigating a pandemic. It's a scenario no business owner predicted, but that doesn't mean you have to roll over and let a virus steamroll your success. Read on to learn some vital strategies for redefining your business and surviving the COVID-19 pandemic.
Ask for Help
You might think you need to go through the stressful process of moving your business forward on your own, but you don't. Help is always available for those who need it. Through business coaching online, you can gain the tools and strategies needed to move forward with confidence.
Whether you require assistance with cash flow, making your business an asset, or pricing appropriately, a business coach will have the answers and expert advice you need to make informed decisions. Pandemic or no pandemic, enlisting the services of a business expert is a sure-fire way to ensure you're setting yourself up for success.

Diversify Your Offerings
If there's one thing that business owners have learnt through this pandemic, it's that diversification can be the key to survival. If you're unable to offer your core service, then stand up and deliver something new. Alternatively, change how you're offering your current services. Either way, make sure your focus is on helping people in a way that's relevant to the current climate.
For example, lockdown restrictions have crippled the hospitality industry in countries across the world. However, many companies were able to diversify and stay afloat by offering delivery and takeaway meals with contactless service. Whatever industry you're in, there's likely to be a way you can follow suit. Start brainstorming, get creative, and find a way to adjust to the massive changes we're all facing.

Get Online
Telstra carried out a survey in 2016 which found that only around half of Australian businesses have websites. Given the benefits of having one, could it be time to make sure your business has an online presence?
Millions of people around the world are now sitting at home to ensure they stay safe. To pass the time, they're browsing the internet. By creating a platform on which they can shop and find out more about you, you may just find yourself with new customers post-lockdown.


Ramp Up Your Online Advertising
There's a reason why Australian businesses are spending nearly $10 million on digital advertising every year. Take this time to re-evaluate your search engine optimisation, social media presence, and pay-per-click advertising.
By putting your business front and centre at a time when more people are browsing the internet, you could be laying the foundation for a flood of repeat business over the coming years. Cutting costs is a natural reaction to the current economic climate, but it may be more beneficial to consider redirecting funds to those areas that could earn you money.


Reconsider Your Premises
If lockdown has taught entrepreneurs anything, it's that having a big office in a prestigious district doesn't always equate to generating more business. Save money by deciding whether your business model allows for a more conservative location. Could you work from home with a virtual office? Or what about a smaller space with all-inclusive costs? Cutting back on these overheads might just keep you afloat while allowing you to expand your advertising budget.
Now more than ever, it's essential to take stock of your business and plan for its future. Seek help from trained business coaches, and consider whether diversifying your offerings could help you to survive. Even improving your digital presence could make a massive difference. Redefine your business and you'll greatly improve your chances of surviving the COVID-19 pandemic.