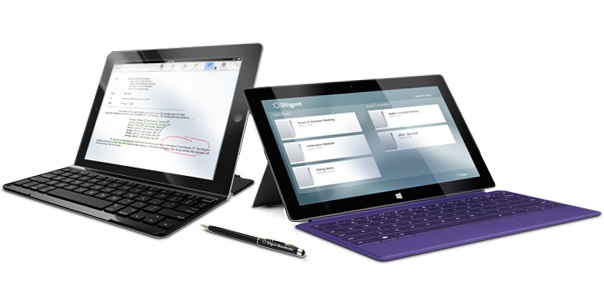 It is quite impossible to imagine a business that does not have its own website in today's day and age. You might not choose to sell your products through a website, but you need one for dispersing information about your business and the products and services that it offers.
The behavior of the Aussie consumer has changed over the past decade. No one hunts the yellow pages, they Google using their smartphones.
Majority of buyers, whether in Sydney, Australia or shopping internationally, will research your offering online and then confirm a purchase or contract. In fact, a website has become so commonplace that there is a possibility that you will not be trusted unless you have a website.
If you don't have one for your business in Australia, it is time to create one. It is effortless, and there are plenty of tools and platforms that help you get a presence on the web in less than a day. Even if you have no clue about HTML, there is no need to worry. If you want to learn look up some of the best programming bootcamps.
We have put together a list of the 10 best website builders and suggest you pick the one that suits you.
WordPress

The most famous website builder is also one of the oldest. WordPress (the org version) is entirely customizable according to your needs.
So versatile is it that the platform has become the web's most popular Content Management System. It gives you complete access to the coding should you want to tweak it in any way. There are innumerable themes – both free and premium – as well as plugins galore that allow you to accomplish any task – from analytics (like Monster Insights) to SEO (Yoast) and anything else you can imagine.
You have to purchase hosting. You'll easily find hosting services with servers in Australia, should you want that for your website and you can check here if you have any Wordpress outages. There is a vast database of knowledge, including books, pdfs, video tutoring you about what WordPress can achieve. The downside is that to use these advanced features, you would have to hire a web development agency.
But as a package, it is robust and very probably the finest out there.
Wix

Wix is a drag and drop editor that makes it effortless to create your own website in a matter of hours. To use the platform, you need to have no knowledge of coding.
Wix, one of the most popular free website builders in Australia, offers several different templates for you to choose and a good number of plugins. There are two ways you could use Wix – through the drag and drop editor and ADI. The ADI will ask you about what you need and create a website. You can, of course, make small changes to it to suit you but there is no headache, not even drag and drop.
Though Wix has a free plan, a business user would do best to use a premium plan. These start from AUD 20 and range all the way to AUD 750 per month. There are eight different plans from which you can choose according to your needs for space and bandwidth.
It is easy to optimize Wix for SEO. Just add plugins for Google Analytics, and you can have a complete view of the details about visitors to your website.
Constant Contact

Constant Contact is based out of Massachusetts and is ideal for small businesses. The UI is highly intuitive, and the easy website builder boasts of unique features not found elsewhere.
The biggest asset of Constant Contact is that it is powered by AI. If you have a Facebook business page that is up and running, then Constant Contact will extract information from it and create web content in a few minutes.
If you do have a Facebook page just answer a few questions and the platform will suggest suitable images and content.
The other plus point is that the websites are mobile-friendly and can load quickly even on the slowest network.
If you need a custom URL, Constant Contact will charge you about AUD 15 per month.
SITE123.com

All that it will do is ask you a few questions about the type of site and the name of the domain. The rest happens by itself.
SITE123.com is the easiest to set up website builder out there. There are plenty of free templates that are very appealing. Not only is it easy to build but easy to maintain with immediate customer care access through chat.
If you want an uncomplicated website that carries the description of your business, then SITE123.com is definitely the platform you should head for. It can also carry blogs and a small e-commerce page. The e-commerce functionality is not as feature-rich as Shopify, but that is not expected.
The plans start from AUD 15 and range till AUD 45.
Jimdo

Jimdo claims that there are over 20 million sites built using their platform. The simplicity of Jimdo starts from its pricing plans – free, AUD 15 Pro version and AUD 30 Business version (all prices per month).
You can add features with a few simple clicks, and there is a style menu that lets you change fonts and colour with greatest ease.
Optimization is possible since you can provide page titles, meta description, and other details.
The templates on offer are completely optimized for mobile devices, and more experienced users can use HTML to create a new template.

Squarespace

In line with other platforms, Squarespace lets you select a template and add content as per your wish. You can customize it to a degree with a change of font and different styles. It does not have the flexibility of WordPress, but then if you are using Squarespace, you have opted out of the complexity of HTML coding.
The minimum costs for a business website are about AUD 40 per month. If you buy an annual plan, it is considerably cheaper.
Certain third-party apps such as Amazon and Mailchimp are allowed. But there are not a large number of them available.
The most expensive plans allow e-commerce options such as abandoned cart recovery. It is a bit more costly than competitors but is quite sleek and gorgeous.

Weebly

It is one of the first platforms that introduced drag and drop editor. They provide hosting and boast of lightning speed.
All business plans enjoy SSL encryption. The cheapest plan costs about AUD 12 per month and the most expensive AUD 40.
All of the plans come with a free domain name and the editor functions well even for newbies. There is a solid knowledge base hosted on their site that you can tap into. For tech problems, there is 24x7 customer care.
Weebly and Wix are more or less at par in terms of features.

SiteBuilder

SiteBuilder has a lot of powerful features on offer. You can even create an e-commerce site using their platform.
Unfortunately, it does not have a free version. However, you do get a free domain and full-time customer care.
The plans range from AUD 7 to 15. It is more reasonably priced than most website builders. The downside is that it is proprietary and migrating away from it might prove to be difficult.
Gator

Gator is the website builder offered by HostGator. It is feature-rich and cheapest plans start from AUD 8 monthly. The more expensive plans offer customer support on priority.
The set up is easy to use and mostly intuitive. There are about 200 templates under different categories. Gator builder uses predefined components, and you can drag and drop blocks for text and images on the page. After you have finalized the layout just edit each box and add text or images as the case may be.
GoCentral

It is the native website builder of the hosting provider GoDaddy. The editor is easy to use, but there are limited choices available for any option.
If you want a fully customizable site with tons of plugins, then using GoDaddy's builder is not worth it. But if you want to build a highly simplified but entirely functional website for your business then definitely give it a try.
It competes with Wix and Weebly, but at the end of the day, they outperform it by a large margin.
What is the Best Business Web Builder?
No longer do you need to use DreamWeaver since all platforms offer drag and drop or AI-powered site setup.
There is very little to differentiate, and it is only the number of themes and plugins that vary.
For a typical site, most of these would give you the same result except that it is easy to migrate away from some platforms.
At the end of the day, unless you are using WordPress or Wix, the choice is largely a matter of pricing versus storage and bandwidth offered.