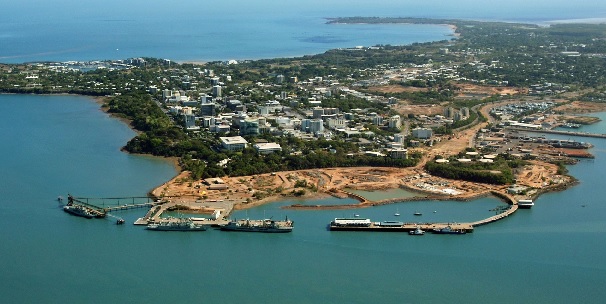 Darwin 20 June 2013. The first shipment of Ilmenite sand from a multi-billion dollar new Territory mine is expected to leave Darwin's East Arm Wharf within the next month.
Australian Ilmenite Resources' SILL80 Project in the Roper Area of the Northern Territory aims to export up to 500 thousand tonnes of high grade Ilmenite sand per year.
"This initial export of more than 3000 tonnes is destined for China and is more proof the Territory is open for business," the Chief Minister Adam Giles said.
The mine site is about 100 kilometres east of Mataranka and represents a brand new mineral industry for the Territory.
It is owned by Territory entrepreneur Jerry Ren and the mine is producing the highest grade material available in the world.
"This is a valuable long term project with an expected life of more than 40 years. There is very strong demand for this high-grade product and the company's potential clients stretch from China to Saudi Arabia," Mr Giles said.

This is the first new dry bulk exporter at the port since 2008/09 when OZ Minerals began operations.
The project will be utilising the bulk storage shed adjacent to the truck dump and ship loader facility.
This shed was previously used by OZ Minerals for its copper concentrate project in Prominent Hill, South Australia.