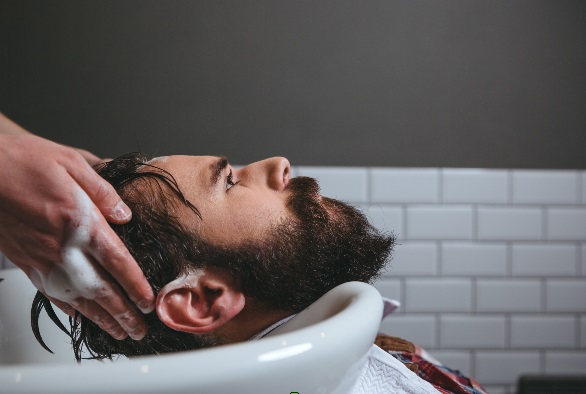 The Hair and Beauty Association (HBIA) Awards focus on the legends of the hair industry, recognizing their determination, style, and skills. Area Studio in Melbourne is proud to be in the leading barbershop category of both the year 2017 and 2018. Area Studio has many award-winning and passionate hairstylists who specialize in men hairdressing, women's short hairstyles, and traditional barbering. They are widely known for offering great haircuts and services to men around the Melbourne area.

For many years, (Hair and Beauty Association) HBIA Small Salon of the Year has celebrated spas and salon design by naming the top spaces each year. Any salon, including the newly opened, is eligible to participate in the competitions. The application for the year 2019 is live and salon owners can mail or enter their application online.

HBIA has existed for over 85 years. Within those years, it has acted as a consultative body for the beauty and hairdressing industry to governments and most training boards. The organization participates in Employee Relations, Industrial Relations, and Government Tribunals in addition to influencing some legislation that might be influencing you. According to them, their first-hand experience enables them to understand the needs of each salon.
Develop a good relationship with then stylists at Area Studio

You do not have to look for a hairstylist you can trust anymore or continue moving from one salon to the other searching for one. The stylists at Area Studio know that the hairstyle involves more than just the thickness, the body, and hair care that can improve the style. After several visits, you will be able to predict the results using one product after the other and trying various styles. When asking questions about your hair, the stylist will be gathering more information about your preferences and the behaviour of your hair. You do not need to jump from one hair studio to the next anymore.
Why build good relationships with one stylist

- The stylist will improve the body, response, and health of your hair
- You will not need to try any more cutting or colouring techniques to know what is likely to work or not
- A stylist has to work with your hair a number of times to identify your preferences and the best way to offer great results
- When interacting with the stylists, you will provide them with your professional and personal styling needs
- Establishment of professional hair caring needs will allow trust and relaxing experience in the hair salon
Unless you have seen your hairstylist jotting down some information about your hair on the customer card, you should be free to update them with any recent experiences about the hair. Some of the information you might need to provide relates to your most recent medication that might affect your hair chemistry. Moreover, you might need to provide some information about the over-the-counter hair products you have been using if you need them to colour, perm or straighten the hair.

Loyalty between you and the hair care professionals in Area Studio Melbourne comes with many benefits. A stylist will work wonders on the hair he/she knows and whenever a regular client leaves the hair studio, it is more like an advertisement. You should expect the best professional services for regular appointments.